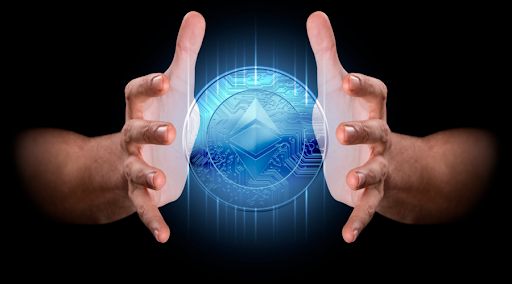 Ether strongly rallied and is up nearly 60 percent from its current lows. The media spins all narratives regarding the next merge onto Ether 2.0. It is a huge shift to Proof-Of-Work from Proof-Of-Stake. But will this mark the bear market's end? Let us check it out.
The present bear market Check the plus point of blockchain android application.
Macroeconomic conditions are really bad. High rate of inflation, issues of supply chain exacerbated by the Ukraine-Russia war, disrupted lifestyle as well as businesses from a worldwide pandemic that looks like not ending. Also, there has been a huge supply of money, an environment of high debt, and an increasing dollar rate.
The cryptocurrency had a crazy last year marked by the indecisiveness of Tesla, IPO of CoinBase, El Salvador, and MicroStrategy's dedicated moves, huge adoption, and the boom of NFT. The huge leverage and euphoric environment ended with the first Luna, then 3AC, and after that Celsius and Voyager came down as some collateral damage. Many of the leverage got triggered by the staking of DeFI and were unwinded because investors prepared for one volatile environment.
All about the recovery or reversal
By 2020's end the market moved upwards. The sequence of events also unfolded. Some people took profit on a substantial ETH amount at $1K. Few bemoaned that this bull run will never sustain. It will be surprising for Ether to rally to $2.5k and $100K for Bitcoin.
No one should be underestimating the market. The rally of Bitcoin fell short at nearly $69k and Ethereum went on and hot $4.8K. All bear markets are different. One must be mindful of it and it is very vital to note that too.
The worst is yet not seen. There has been no absolute market interest. The market over-reacted in the sell-off. Yet there is much interest in crypto as a whole. Bitcoin has been down nearly 70 percent, Ether around 80 percent. Many altcoins too were down more than 90 percent from their all-time high. Everything might be nearing the bottom. But how long it will be around the bottom is a completely different question. Macroeconomic factors are very bad. Will people get interested to invest in an unpredictable asset class? Will the situation of the dollar get really bad that people will entertain the idea of any alternative decentralized currency? Metrics on-chain still need to suggest that some reversal is there to come.
With Ethereum 2.0, it becomes deflationary. It becomes 99 percent more energy efficient. It is a big narrative that any media may spin upon and paint as if it is the future tech.
Bitcoin Spot ETF proclaimed that various hedge funds are awaiting the regulatory green light for jumping on board. The right people are lobbying for this. It may only be a flick of the switch. It can too be a hard-no and or clampdown that can send prices capitulating.
If DeFi was finance apps on the blockchain, then the NFTs are social apps on the blockchain. Finance apps interest one smaller subset of the audience. NFTs possibly can onboard a bigger demographics of the audience.
These can unfold over the upcoming months. There is a lot of uncertainty for predicting a bull run coming next. There are many reasons for it. Firstly the last Bitcoin halving and the eventful bullish speed, there was some lag time.
Secondly, regulations are very much beyond anyone's control. It can too swing either way. No one is aware of it becoming a clampdown on crypto in comparison to one oversight on how cryptocurrency can get used.
Lastly, when it is to NFTs, they are great but the curve of onboarding is steep. Also, awareness will take time. It will be probably adopted faster than the internet dating back to the 2000s. But no one is sure of how quick that will be.
Conclusion
If anything it is reckoned that 2024 will be a highly probable timeframe for the upcoming bull run considering that it will be coinciding with the next Bitcoin halving. Then there may be sharding on Ether 2.0 along with the macroeconomic landscape becoming healthier or much less gloomy. The next bull run cannot be predicted. Everyone must be cautious and well prepared for a much longer cryptocurrency winter.
Each market cycle is a great chance of learning. One should be relishing the chance of reflecting and sharing your thoughts. Looking for a safe crypto trading platform to invest in Bitcoin?
---
Interesting Related Article: "5 Tips For Increasing The Safety Of Your Cryptocurrency Holdings"