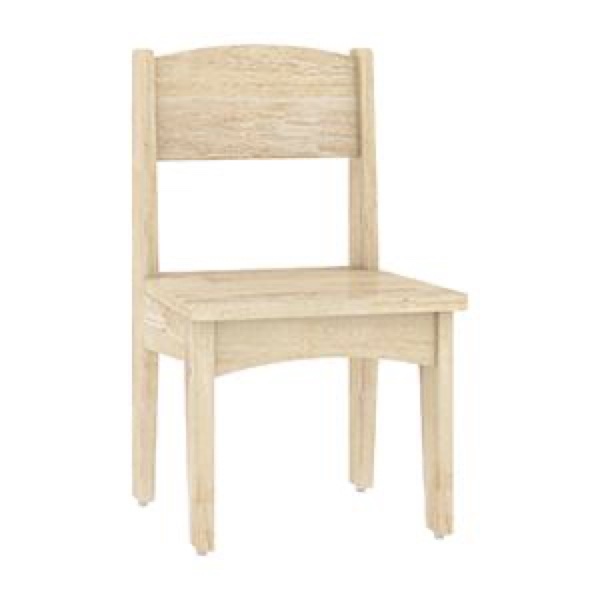 Any childcare classroom must prioritize making the children feel secure and at ease. The utilization of space, furniture, colors, and materials in childcare interior design work together to create a warm and engaging learning environment. 
A daycare facility is a setting that stimulates the development of newborns and toddlers between the ages of 2-3 years old. Children are too young, their bodies have a lower immune system, and they are hardly aware of safety precautions at this point. It's important that when it comes to this you rely on a professional team of preschool furniture manufacturers for your kid's comfort in your school.
Comfort Friendly Furniture
The childcare center's architecture and layout should therefore be in keeping with its humanistic and scientific principles. Therefore, building a place must be done with a scientific approach in order to maximize its worth and aid in children's physical and mental development. Here are some pointers for designing daycare classroom arrangements.
Make a practical strategy for the childcare center's facility with our wooden preschool furniture. If there is enough room, you can put up additional function rooms; if not, you can design the classroom such that it can accommodate extra functions. Therefore, regardless of how big or small the daycare facility is, thoughtful planning can aid in the physical and mental growth of the kids.
For a kindergarten design, the usage of corners and narrow areas should be taken into consideration while designing childcare facilities. In order to efficiently avoid the space's dead corners and maximize its larger worth, the stairs could be constructed to double as a storage room. The wood is a double AA grade poplar core, birch surface, multilayer solid wood board with good flatness and low susceptibility to deformation and cracking. Check out this collection of nursery furniture.
Interior Designing Of Your School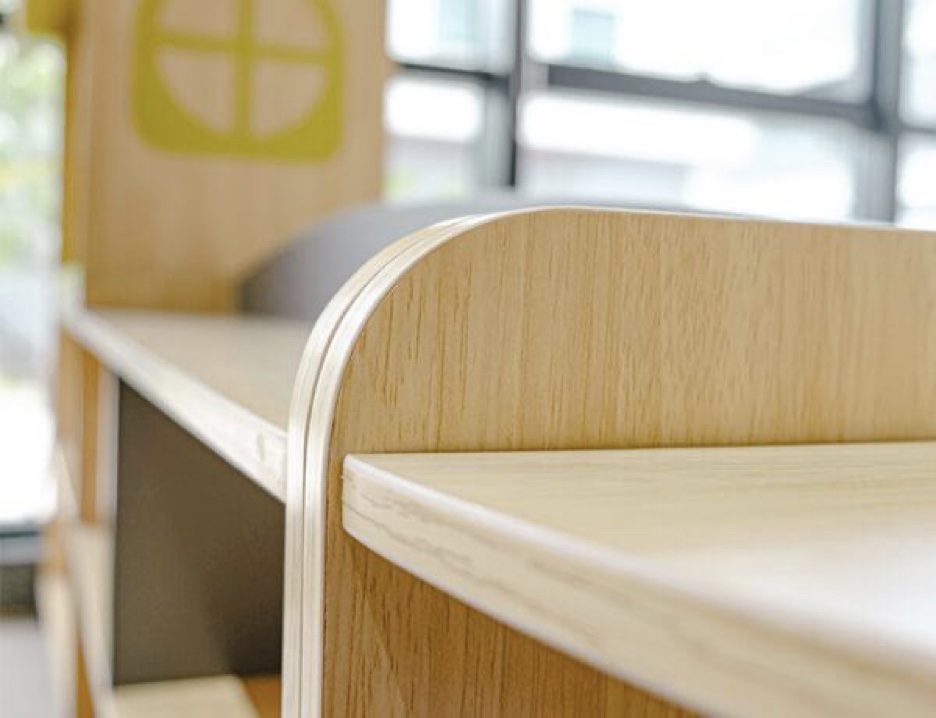 Adopt Baichuan UV paint on the board's double-sided surface to make it matte, prevent reflection, and safeguard children's vision in bright environments. With our kindergarten interior design and automatic manufacturing line processing, two bottoms (rough + fine grinding), two sides (top paint), and two films (the film shields the paint surface during transit and processing). UV paint is cured by ultraviolet radiation, increasing its hardness and extending its useful life.
Corner handling: A. Industry standard: In accordance with the "General Technical Requirements for Children's Furniture" standard, which is China's first required national standard for children's furniture, the product's dangerous outside edges below ground level of 1600 mm must be rounded and inverted. 
Kindergarten furniture should neither the circle's radius nor the rounded arc's length should be smaller than 10mm; B: Processing technology Two bottoms with closed bottoms painted with water-based paint and two sides with food-grade wood wax oil are used for finishing and fine touch.
When it comes to creating the ideal childcare classroom, striking the appropriate mix between aesthetics, safety, comfort, and functionality is essential. It is feasible to design a stimulating environment that inspires children's creativity and discovery by thoughtfully fusing these components together. 
Additionally, it must represent the principles of the institution or organization in which it is being employed. Designing a daycare classroom in a way that is both interesting and caring can assist in ensuring that kids are able to attain their full potential. To know more you can visit our webpage and place your order with us.
---
Interesting Related Article: "Unveiling the World of Interactive Kindergarten Worksheets for Kids"