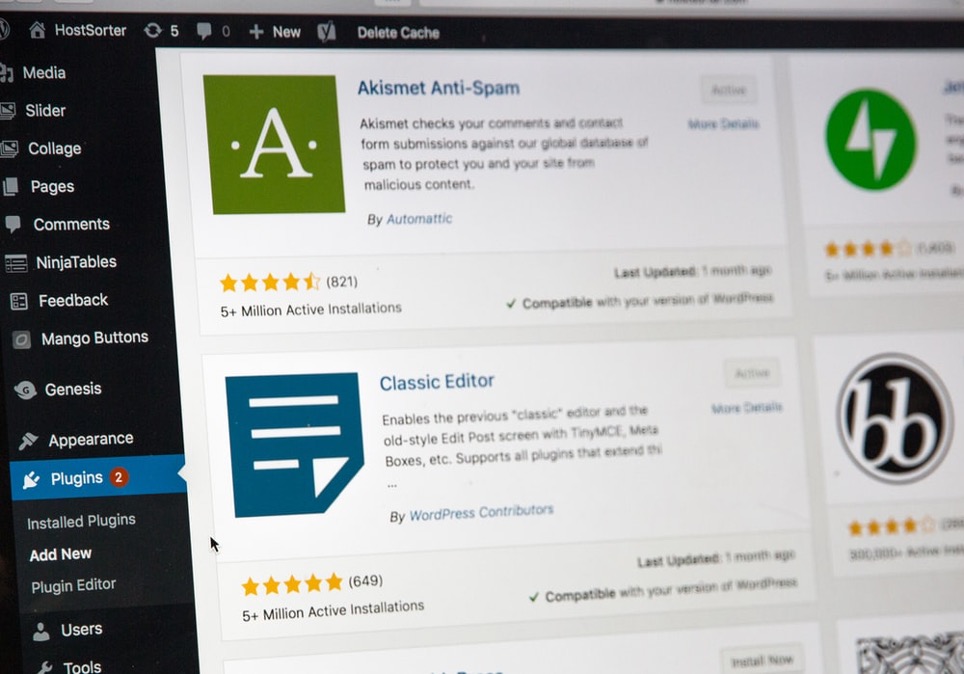 To have a successful site you must make sure that it provides good quality content and lives up to all internet requirements in 2020. Most sites today are awesome in the sense that they fulfill a specific need on the internet such as providing goods through webshops, content through blogs, and forums for discussions. Upfront all these sites seem helpful, but the reality is that many of them do not live up to all requirements made to protect user data.
To make sure that your site lives up to all data regulations you will need to have a consent management system that lives up to today's standards. An example of such a plugin is Cookiebot that helps your website become fully GDPR compliant and has more features that help with other data regulatory laws provided by other countries in the world.
The more visitors you have the more likely it is that someone will notice your flawed data policies and data security. Therefore, it is a good idea to download a GDPR plugin as soon as possible after your main site has been created. If you do not comply there is a chance that your users will lose trust when they notice. In the worst case, you might get a penalty in form of a fine. These penalties vary a lot from case to case but can potentially be detrimental.
If you haven't already integrated an analytics tool such as the Facebook Pixel or Google Analytics then it might be time to do so now. If you are using WordPress, then you are able to integrate these plugins in a very easy manner. A lot of plugins offer the ability to easily connect an analytics tool to your WordPress page. Other plugins also offer their own analytics and data visualization tools in WordPress and can help you get an easy overview of your site's current development.
An analytics plugin helps you gather the information that can help your overall website improve. These are things such as knowing, which pages your users do not like, and why they perform worse. Also knowing why some pages perform better than others. If you can gather that data, then it allows you to improve your overall website and create a more pleasant experience for users.
If you're not that invested in SEO then it might be a good idea to get an SEO plugin such as Yoast that helps you do easy SEO fixes and gives you an overall overview of your SEO status. These plugins are easy for people to use if they have not worked with SEO beforehand.
For people who already know SEO a plugin such as Yoast is also good in the sense of its friendly interface that allows you to quickly change meta descriptions, page titles, and so on. Some of these plugins also give you suggestions such as, which pages to optimize images, texts, and so forth.
No matter if you understand caching or not it is often very important to implement on your page. Basically, it stores a local version of your website in the existing browser, which makes it faster for people to load it again in the future. This makes your site load way faster and is often the most efficient on websites that are not updated very often.
Since caching stores and older versions of your website it is not that ideal if you plan to make updates every hour, day, and so forth. Unless you know how to implement it correctly on your often-updated website, then caching might not be the best idea.
For most people caching is a good idea since their websites are not updated daily often look the same from week to week. If you have a lot of content on your website, it will help reduce the loading time a lot, which generally is a good idea to improve the useability of the website.
Some form of backup for your website is one of the most important things to implement and many people often forget this. This is due to most people saying that they have never had to use this beforehand. But it is one of those things you really wish you had implemented earlier when you needed it the most.
Some web hosts offer backups and sometimes you are also able to implement it manually or through other third-party methods. On WordPress, there exists a lot of plugins that allow you to easily create backups of your website for free and helps you ensure better longevity. If your website is suddenly changed for the worst through a virus attack, an accidental edit, and so forth it can be devastating in the sense that you might not be able to revert it back if you do not have a backup system.
---
You may be interested in: "Why WordPress Is The Most Popular Personal Website Platform"