Workflow management software assists companies in defining and managing sequences of business tasks and activities. Such software is utilized to optimize resource utilization and improve employee productivity. It also can boost collaboration between departments and teams. Workflow management software is mostly used by managers to define intra- and inter-departmental flows of business.
Workflow management software is a lighter variant of business process management software and is much more beneficial for small and midsize businesses (SMBs) that have a low-to-medium complexity level for their operations. Below is a list of five of the best ones for 2021:
Global Edit
Global Edit, the Creative Asset Management solution leader, is presenting the next gen of its Digital Asset Management platform, a fresh iteration with the goal of solving the challenges in generating quality visual assets at scale directly from the cloud. The introduction of their new creative workflow software involves new abilities added to their platform which further allow creative teams to execute, communicate, and collaborate all while maximizing output and minimizing production timelines.
They strive to offer enterprise clientele a Digital Asset Management platform which optimizes their creative workflow. Presently with that release, they may take a product which already has been a success for those clients and make it better.
It's an open platform in which anyone may create the tools needed to operate all aspects of their work. The visual, easy-to-use interface offers building blocks such as Apps and integrations, which allows teams to smoothly customize or build the work solutions of their dreams.
Whether you're looking to create a marketing campaign process, streamline your sales pipeline, build a project management tracker, or run a robust CRM – monday.com creative workflow platform offers a collaborative place for your team to remain efficient, agile, and aligned in everything they do.
Pros and Cons:
You can concentrate management efforts simply on the collaboration options the monday.com creative workflow platform has by default, and which serve to make it simpler to share documents and campaigns associated with a project.
Document sharing enables you to divide up portions of the work when you have delimited which points must be improved inside the administration of specific files.
Databases that have details on the company's employees may be verified, allowing you to create schedules, as well as assign tasks according to the skillset of these workers.
The creative workflow system doesn't integrate with drip marketing services, meaning that the marketing operations for a project launch have to be done externally, though the details may be transported by saving the reports from those services.
It doesn't work with sufficiently varied and adaptable printing tools to have the ability to make extensive catalogs inside the platform.
There isn't any feature for conference automation, the most that may be aspired to during a staff meeting is to talk through the platform's chat, as well as post progress there or on its main boards.
Asana Creative Workflow Management Program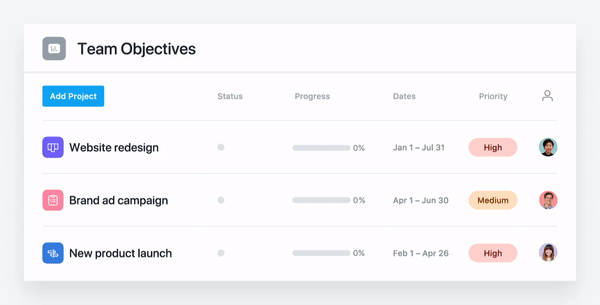 Asana assists teams in orchestrating their work, from strategic initiatives to small projects. Based in San Francisco, California, Asana has over 93,000 paying clients and millions of free businesses around 190 countries. Global customers like Sephora, Allbirds, Spotify, Sky, Woolworths, and Viessmann rely upon Asana to manage all things from digital transformation to company objectives to marketing campaigns and product launches.
Pros and Cons:
The creative workflow platform has its own planning functions that generate annotations concerning the means of work.
Asana offers an internal calendar in which all project marketing may be separately managed.
Asana's creative workflow platform includes its own customized group chat, so that, depending upon the quantity of people in every room, you'll have a one-of-a-kind management.
If it comes to sales regarding your project once it's launched, they don't allow you to manage predictions in order to determine the outcome of these.
You can't keep track of the expenses incurred by employees since the start of the project, which in the long term, creates inconsistencies in accounting operations.
Asana unfortunately doesn't integrate with an office automation platform, limiting the editing tools that are available while making any type of report.
Laserfiche Creative Workflow Management Program
Laserfiche is a global provider of intelligent business and content management process automation. Through electronic forms, powerful workflows, document analytics and management, the system automates repetitive tasks and eliminates manual processes, which accelerates how business is done.
Laserfiche started the paperless office using enterprise content management over three decades ago. Laserfiche, today, is innovating with AI, machine learning, and the cloud to enable businesses in over 80 countries to transform to digital businesses.
Pros and Cons:
Great storage space that is able to store a massive quantity of paper information.
In the Laserfiche creative workflow platform, it's pretty simple to scan and upload documents.
It also is convenient to appropriately organize data and create folders.
As per law, it is required to save Human Resources documents for seven years. It was a headache to manage the paperwork before this platform existed.
While the storage space in this system is in abundance, it's still time-consuming and difficult to locate documents.
In Laserfiche, you can store massive amounts of information. It's possible to run searches yet it still takes time to locate. Also, internet connectivity and computer speed play a big role on this platform.
They store information well. However, a lot of organizations are moving to digital systems in which documents may be signed on the internet. Down the line, Laserfiche might only be helpful for accessing historical data.
Pipefy Workflow Management Software
This is a creative workflow management software which makes business processes—like job opening, purchasing, employee onboarding, and accounts payable—free of hassles, so managers, processors, and requesters are more efficient.
Through no-code, automated, fast-to-deploy workflows, the software increases visibility, enhances speed, and generates higher quality results without a need for IT implementation. Drive digital transformation, obtain control of rising service request volumes through enterprise-class, easy-to-use process automation and leave those manual processes behind and reconcentrate on strategic activities and initiatives.
Pros and Cons:
Easy-to-use
Integrates well with your application.
Pipefy occasionally lags.
The reliability of Pipefy also is occasionally a hit or miss.
Workflow management software has a host of benefits to impress clients and increase productivity. Well-organized teams are crucial to the timely and successful completion of a project. Also, using a workflow encourages unity and teamwork. It builds a more productive and reliable team. Different departments have the ability to work in sync with one another to ensure seamless production. It reflects well on the agency and appeals to valuable clients.
---
Interesting related article: "What is Management?"