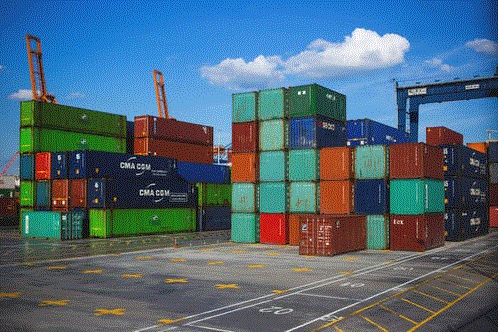 The world is constantly changing, economies are becoming much more globalized and businesses require the ability to move products, raw materials, and merchandise from one corner of the planet to the other. According to TSL Australia, domestic freight is quite simple when compared to the intricacies of shipping goods internationally.
If your business has expanded internationally, you want to consider whether you are ready to invest in more storage space and increase your logistics team, or if it's better for you to concentrate on the running of your local business. This is when a freight forwarder will make all the difference by organizing the shipments your business requires.
What is the main purpose of a freight forwarder?
A freight forwarder organizes shipments of goods that need to be moved from the manufacturer to a point from which they will be distributed. They deal with both small businesses and large corporations and work as intermediaries between a shipper and a distribution point. By doing this, they are able to ease their customers' logistics regarding transportation.
Do forwarders move goods themselves?
As intermediaries, they do not move goods themselves. Rather, they are the point of contact between the shipper and the final distribution point. Through their contacts and established relationships, they are able to arrange the transportation services that their clients require, which could be moved across oceans, by roads, or through the air.
Should you work with a freight forwarder? What are the advantages and disadvantages?
If you are trading overseas and having to deal with keeping up with orders, ensuring your customers' demands are met, and also managing all the transportation needs by yourself, you probably need more than 24 hours in every day.
How can a freight forwarder help you?
They will organize the shipment of goods that your business requires and, by doing so, increase your profits. Your shipment will be taken care of at significantly lower costs.
Also, your goods will get to their destination much faster and with great service. As international deliveries have to be tailored to their specific destination, freight forwarders will be able to help you with all documentation needed. Doing it on your own with no previous experience could be disastrous for your business. And you don't want to lose sleep stressing over a shipment that has not reached your customer's dock when expected.
What would be the disadvantages?
You have to do some research to hire the right freight forwarder. You don't want to risk your goods to a complete stranger or have your customers upset over delays or missing items. Also, if you are ready to work with a freight forwarder, you better have some good communication channels in place or miscommunication can result in costly mistakes.
Also, the cost of shipping is not under your direct control but comparing every shipment's cost to what you could have paid if you organized it on your own could be very time-consuming. Plus, you can never predict the weather across oceans and entire shipments might get lost.
In order to make the most appropriate decision on what works best for your business, visit dedola.com, and learn more about freight forwarders and the advantages they offer. When you hire the right freight forwarder, there is no limit to how much your international business can grow.
---
Interesting related article: "What is Logistics?"