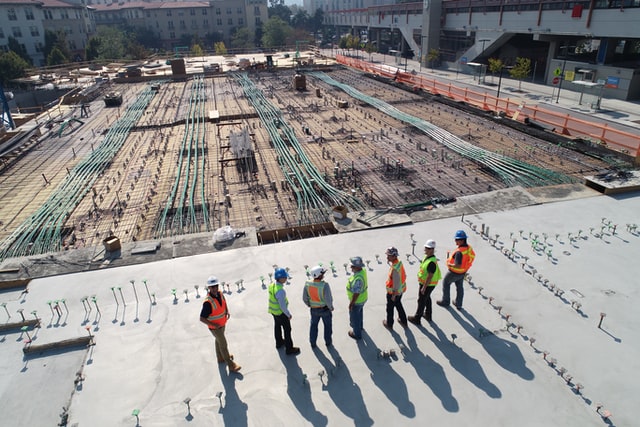 On average, there are  roughly 4.6 million workers that get injured on the job each year, according to The National Safety Council. As such,  improving safety measures in companies and industries is a must. To completely emphasize the cost of workplace injuries, the Liberty Mutual Workplace Safety Index and the American Industrial Hygiene Association (AIHA) have published their thoughts on the matter.
Monetary Costs of Workplace Injuries Per Year
The Liberty Mutual Workplace Safety Index published data on how much is lost when workers are injured at the job. They found that slip and falls can go on to cost industries about  $10.38 billion each year. In Florida, around 279 slips, trips, and falls were recorded among workers at a Veteran's Hospital. Overexertion is a costly workplace injury that can amount to $13.11 billion each year. In Texas, retail workers experience overexertion more than factory workers. Improving working conditions can help lessen these costs overall as can ensuring employees fully understand safety procedures for any equipment and machinery they use.
Putting "Health" Back Into Health & Safety
Around 50% of construction workers claim that they are exposed to various gasses, fumes, and dust while on the job, according to the CDC. As such, the AIHA has announced that they are making available a wealth of resources online with the aim to  educate the construction industry leaders and employers regarding the health and safety risks that come with construction work. Improving occupational health policies and processes make smart business sense, according to Lindsay Cook, the President of the AIHA Board of Directors. So they recommend that establishments reevaluate where they and their employees are vulnerable, make use of the free resources, and improve things accordingly.
Shuttered and Ruined Businesses
Workplaces that are non-compliant with state and federal and occupational health and safety laws face significantly more dire consequences. A successful personal injury lawsuit can be costly when payouts are made, but in certain cases, it can mean the end of the business altogether, according to Arkady Bukh.  If there is a history of non-compliance within an establishment, the owner can be facing multiple personal injury lawsuits.
As long as there are still injuries that occur in places of work, organizations will continue to take note. The monetary and human cost of workplace injuries all make a compelling case toward creating stronger measures for health and safety in working environments. So with workers returning to their jobs, it will be fascinating to see what their places of employment will do to keep them safe.
---
You may be interested in: "Personal Injuries At Work: What To Know If One Occurs"