Literature is one of the 7 fine arts and is currently one of the most downtrodden with respect to the others, living in a world that moves so fast, very few are really willing to slow down the pace of their lives to enjoy of a good book, however, the international day of the book, to be celebrated this April 23, is an opportunity for all those authors who want to promote their works.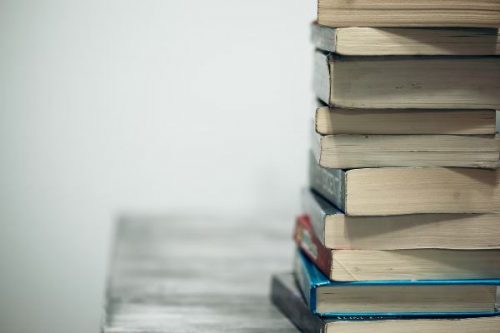 Currently, reading is a niche that, although it has surely been at a disadvantage, cannot be considered to be dying, since there is still a huge number of people willing to buy books, because they love to read and because they have been doing it for a long time. On this International Book Day, your marketing should be focused on two fronts, one targeting avid readers and the other promoting reading.
How to approach the marketing of your books?
Following the example of web pages like InfoBooks, a web page that distributes free books, one of the best ways to sell your works better is through promotion through digital media. The paper format is not as popular today as it was just a few years ago, and people are much more likely to buy digital than a paper version of a book.
This format also allows you not to depend so much on the availability of printed copies, giving you an advantage when distributing. Of course, having both options will allow you to achieve a much greater range of objectives, the eCommerce medium, in addition, can help you sell to more people and export works much more easily, either by creating your own online space in the form of a website or taking advantage of platforms such as Amazon.
To do the marketing work you can create your own space on social networks and upload content related to the theme of your books, for example, if your work is fantasy you could start talking about the inspirations that led certain authors to create certain literary works, give recommendations and, of course, advertise your own book. Nowadays, it is so simple that you would not even need the help of a publisher to publish it online, unless, of course, you want to facilitate the process of printing and distributing the printed copies, in which case, you will need to attract the attention of some, and this is also a useful method to find these types of sponsorships.
Use social media tools
Both paid and free tools can help you create an effective marketing campaign for your book, either through ads or organic traffic, as well as collaborations with influencers you know or using techniques such as social media SEO, which They can help you reach a larger number of people who are actively looking for content similar to yours.
Something you can also use are tags, which are still a great way to spread content on social networks. The best thing you can do is research those that are related to literature, as well as trends in and out of the niche, giving you the opportunity to reach even people who don't usually often read but might be interested in your content. The point with all of this is to create an effective audience that you can sell to more easily.