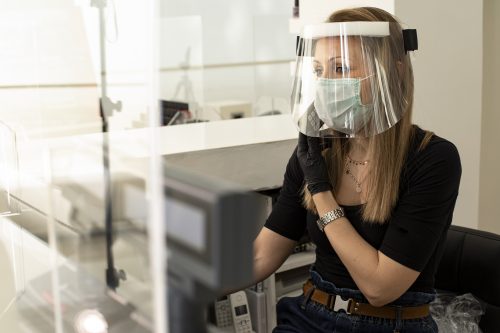 Nobody can argue that 2020 was a year like no other. With countries all around the world witnessing a pandemic crisis on a level not seen since the Spanish flu in 1918. The road to recovery remains one that appears drought with complexity, risk, and uncertainty. The way people live their lives has been changed irrevocably. Consumerism and purchasing behavior has experienced seismic changes, the question is, which of these changes will remain as we return to "normality"?
As the entire world entered lockdown back in March 2020, consumers flocked to online retail giants like Amazon, eBay and Ocado for their purchasing needs. Confined to their homes, the vast majority of consumer purchasing shifted online. It was in effect a once in a lifetime event that caused huge disruption to commercial channels throughout the world. Businesses needed to adapt to survive, whilst online-only retailers saw their share prices saw.
Research conducted by NewbieDeals.com, estimated that during the height of the pandemic, individual consumers in the UK shopped online an average of 4 times per week as opposed to 3 times per week before a state-imposed lockdown was enforced. This increase, whilst causing irreparable damage to the high street, has served to bolster existing online retail operations as well as creating entirely new industries that have flourished over the past year.
This transformational shift can be seen most prominently in the restaurant sector. The entire food sector was brought to a virtual standstill when it became evident that the social movement of people needed to be curbed if governments were to stand any chance of bringing the virus under control and this meant, inevitably, that restaurants needed to close their doors.
Some restaurant owners, such as Nathan Outlaw took bold decisions to close their restaurants permanently, whilst also launching meal kit delivery services in an effort to bring in some revenue whilst they weren't allowed to trade. The gamble seems to have paid off, with 32% of the general public responding that they had tried a meal kit delivery service during the pandemic and a further 21% of respondents stating that they would continue to order them once restaurants open their doors once again.
It will be interesting to see how many if the initiatives launched by businesses survive in the post-pandemic world, but it seems evident that some will carry on and indeed, even thrive as consumers have become accustomed to many of the inadvertent benefits of services that businesses have launched as a result of their customers being forced to stay at home. Where one business has met with disaster, another has spied an opportunity and that is capitalism at its ruthless best.
---
Interesting Related Article: "The Massive Changes Made To Personal Health During The Pandemic"