Brands have to find ways to communicate with their customers with clarity and effectiveness. A value proposition offers a message that represents the brand's plan towards solving a certain society need. A value proposition is not a slogan, tagline, or a brand position statement. On the contrary, it's the ingredients of a solution, representing what the competitors fail to offer.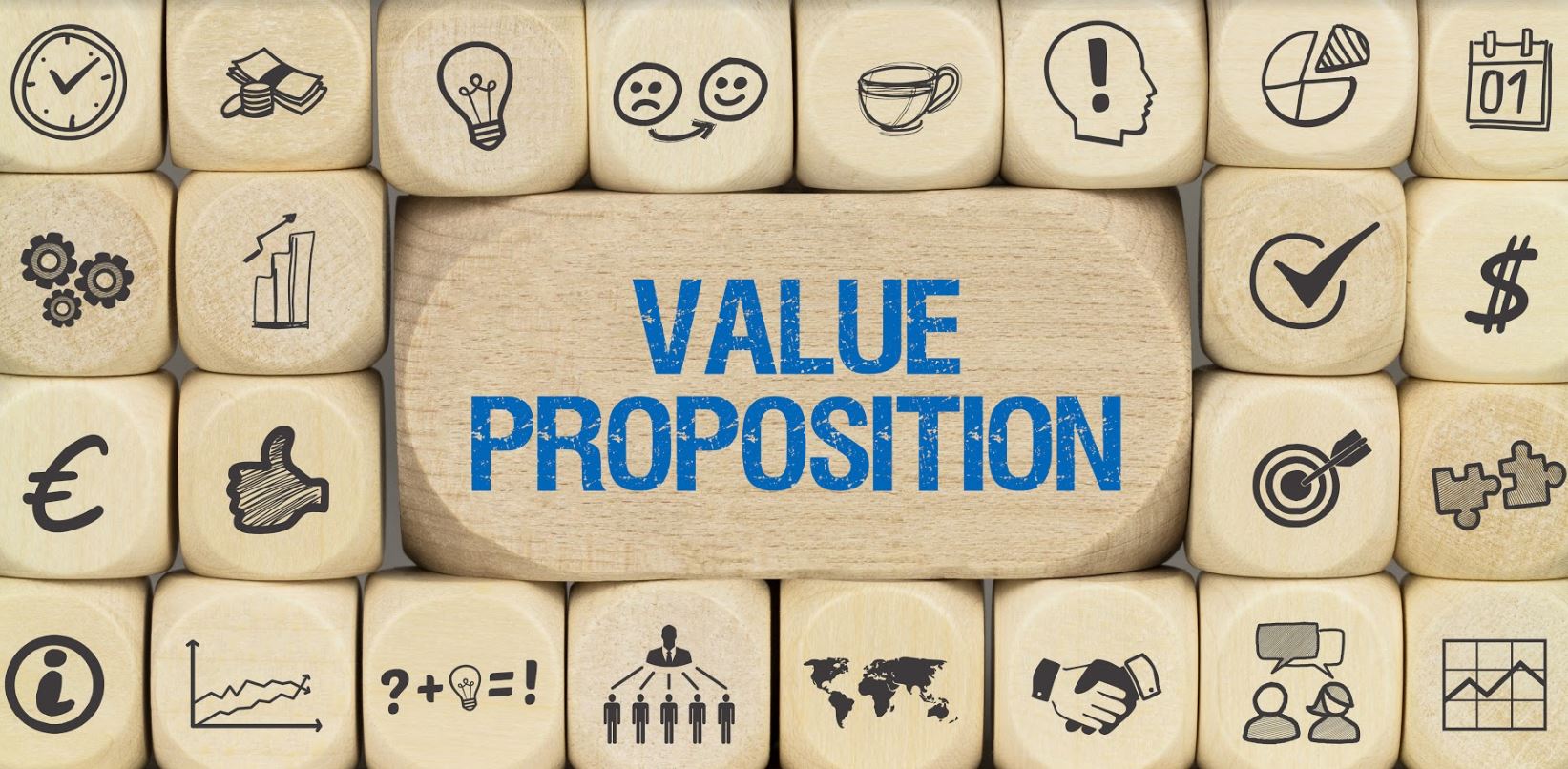 A great value proposition plays a huge role in winning the customer's trust. The message acts as a lead magnet that entices customers into purchasing and patronizing product offerings. Brands and businesses must, therefore, invest time and resources in creating a winning value proposition.
Below are the key ways to write a great value proposition:
Find Inspiration From Other Brands
Before you can develop an effective value proposition, it's a good idea to check how other brands have done it. Big brands and businesses have already created memorable value propositions that customers remember when they think of certain products or solutions.
Below are examples of great value propositions:
Apple MacBook – Their proposition is 'light years ahead.' It lets customers know that they can expect portable and lightweight devices that are also high-performance.
Shopify – Their proposition is 'build an online business – no matter what business you're in.' This is meant to attract customers from any business, from brick-and-mortar shop owners to those operating from the back of a truck.
Microsoft Windows – Their proposition is 'your ideas, your windows'. This lets users know that they can rely on the brand to help them bring their ideas to reality.
Opera Browser – The proposition states 'fast, secure and easy to use.' This allow users to know right away that they're guaranteed a smooth and secure and secure experience while browsing.
These value propositions display a combination of simplicity, clarity, and creativity to deliver the brand's message to their customers. There's a reason these brands are successful and you'd do well to follow their example when crafting your value proposition.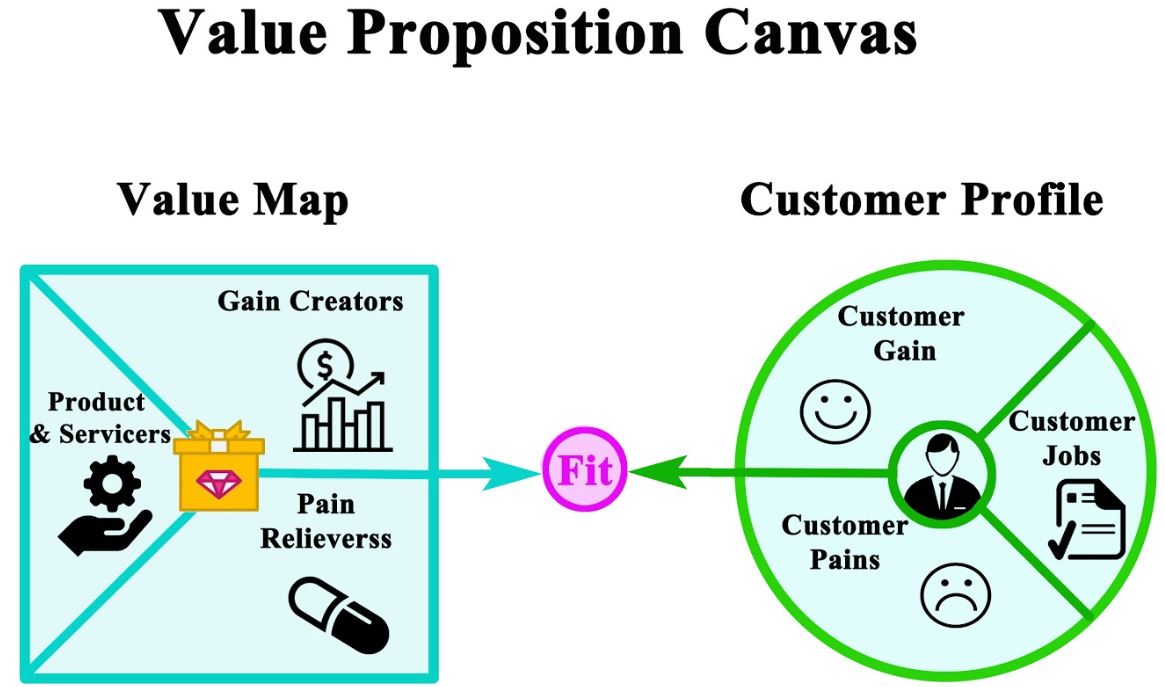 Include The Elements Of A Good Value Proposition
Great value proposition welcome website visitors at the landing pages. They also have the potential to transform website traffic into buying customers.
These are the aspects that a complete value proposition must have:
Headline – This is a simple description of the overall value and benefit of the product.
Subheading – This part describes what solutions the business offers, who they're offer it to, and why they're offering it. It is meant to get visitors to take actions such as visiting the product pages or subscribing to a newsletter.
Bullet Points – This part highlights the product's benefits and convenient features. Some examples are free shipping, money-back guarantee, cancel the subscription any time, same day service, free installation, and pay on delivery.
Visual Element – Customers love seeing the product in action as well as getting some proof of its effectiveness. The value proposition can be enhanced by embedding product demos, third party reviews, testimonials, and related product images.
Use Proven Tactics
A value proposition can improve your business's bottom line. Below are some tips that can improve value proposition:
Competitive research – Checking the competitors' value proposition can provide you with inspiration for yours. As part of your b2b marketing strategies, factors like competitor weaknesses can form a strong basis for writing a winning value proposition.
Testing – The proposition can be subjected to an audience to get reactions and feedback. Local media, social media, and live streaming are platforms brands can leverage to test acceptability. Brands can also conduct teaser marketing campaigns – this provides learning opportunities and can serve as the basis for any needed change.
Different Value Proposition for Each Product or Service – Big companies often have multiple products, with different customers and industry demands. A uniform value proposition cannot serve the entire company so it might be better to have different propositions for each product or service.
Specific Audience – The strategies that brands employ in marketing and other operations are made in line with customer segments and demographics. The value proposition must, therefore, show empathy to special characteristics of a particular audience.
Prioritize Customer Needs
The formulation of the value proposition should be based on customer needs. Therefore, a strong value proposition must indicate the direction the company or brand is taking to meet them. It should also identify what problems or needs their customer faces, and what their product or service does to address and provide a solution to these.
These are the standard steps followed when formulating value proposition:
State the customer benefits – List the benefits your product or service offers to your customers. For example, features such as the speed of processors, warranty period, and Large storage capacity can be used to formulate value proposition in laptops.
Create a link between value and benefit – Customers can only understand the product better if the benefit offers additional value to them. The value proposition has to bring out this aspect.
Demonstrate your unique selling point – The final part of the value proposition is why customers should buy from you. You should demonstrate why you are better suited to offer the product compared to your competitors. Essentially, you are giving them reasons to buy from you rather than from your competition.
Assess Your Options Using a Checklist
With the above ways and steps in mind, a value proposition must impress a website visitor quickly. If you're still not sure whether the proposition you've developed is right for your brand, the following checklist can be used to score it:
Clarity – Can customers easily understand the message?
Time conscious – How quickly can customers understand the message? It's better if customers can read and grasp the message within a five-second window.
Unique selling point – What is the key takeaway or value to the customer?
How better and different is it from other brands or products?
Conclusion
Value proposition offers brands a solution to the need for consistent marketing. A great value proposition should reflect perceived benefits and value and why customers should choose your products and service over your competitors.
The development of your brand's value proposition should also be anchored on market research, competitors' actions, testing, and audience segmentation.