Wummly represents the next evolution in getting food to consumers. Anybody that has some spare time, can cook, and wants to earn extra money – Wummly is the service for them.
What is Wummly?
Wummly was created as a result of increasing unemployment across the country due to the Covid-19 pandemic. The team behind Wummly knows that a lot of people have been left in financial difficulties, and they want to make it as easy as possible for those people to get back on their feet. Small businesses and independent operators make up a hugely important part of the US economy.  Wummly wants to help them (and the economy) to grow and become financially secure and independent.
Many people have turned to making food products at home and selling them in their local communities. Wummly helps those people to grow that activity into a profitable and sustainable business, whilst at the same time making sure that they are operating within the applicable State Cottage Food laws.
How does Wummly work?
First, Wummly helps you apply for a Cottage Food License. This allows home cooks to legally make their food available for sale to the public, both directly or by way of retail outlets. Once they become a licensed Cottage Food Operator (or CFO), users can then make their products available for sale online by way of the Wummly app – where consumers can make orders and securely pay. The app is designed to be simple and user-friendly.
Cottage Food Operations are growing in number, thanks to a combination of relaxed laws and pandemic-related job losses/extra free time. Selling homemade food online through Wummly adds a modern-technology twist: people can quickly and easily get their products in front of as large an audience as they want, accumulate reviews and recommendations, and grow their fledgling business into a thriving enterprise.
Starting to grow a cottage food business is challenging – the majority of consumers are 'too busy' to notice a newcomer, leading them to do the fastest, easiest, and most familiar thing: buy name brands from the grocery store. Wummly turns this upside down – nothing could be more convenient for the consumer than being able to select items on an app and have them delivered at the time of their choosing.
When an individual signs up to the Wummly platform they will be given their own fully customizable profile for selling food online, which can be used to list products, availability, delivery areas, and in the process attract new customers.
Home cooks already know that their products are great – Wummly gives them the opportunity to share those products with their communities so that they also get to experience these great products. Users can set their prices and decide when they will work, thereby taking full control of their work lives.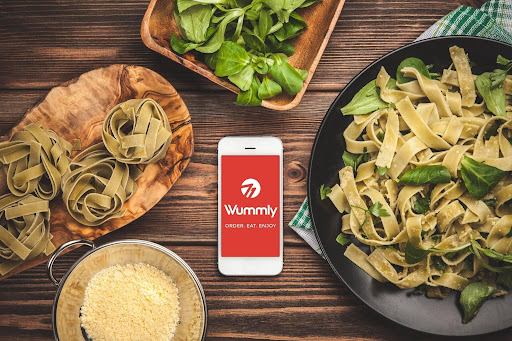 Why Wummly?
Some of the key factors behind the growth of the cottage food industry are:
People losing their jobs or needing additional income

People having extra time at home due to lay offs or cut hours.

People looking for home-based hobbies or starting a fun side project

Customers with an increased interest in trying food from different cultures

Customers with a desire to buy local and support their local economy

Decreased ability or desire to visit a physical store

Lack of stock in physical outlets
Wummly is a great way of sharing culture and culinary traditions with those who might not have experienced them before – or those just craving a lovingly made taste of home. Selling online is overtaking face-to-face sales, but many cottage food operators simply do not have the technical know-how, or the audience reach to make it work for them. That is where Wummly comes in.
Approximately 87% of shoppers start their search for a product using online channels – even if they then go to a physical store. This gives them the chance to compare prices and brands, check stock levels, and, perhaps most importantly, compare product reviews from shoppers just like them. By far the most effective way to reach new customers and ensure people can find your products is to have an effective, easy to navigate, online presence.
Wummly gives people from all over the country, and from all different communities and backgrounds, the opportunity to take control of their livelihood whilst improving the economy on both a local and national scale.
---
You may be interested in: How Technology Is Changing the Food Industry for Better