We came across a famous saying which stated, "Hollywood's loss is Netflix's gain." Honestly, this news couldn't have been more accurate for the year 2020. 
Thanks to the Coronavirus Pandemic, the regular cinema releases and productions crashed unexpectedly when the whole world was ordered to go under strict lockdown. It ruined the entire schedule that most production houses had set for the coming year, including the release and rolling of several movies and TV shows. 
This is where Netflix stepped in, becoming the saving grace of all the postponed movies, which otherwise would have lost millions of dollars due to the reschedule. But all this grace was because of the people stuck home for an indefinite time. 
Movies, streaming TV shows throughout the day were a way for them to keep their sanity intact as the whole world struggles to save lives and cope with losing their loved ones. Netflix came as a knight in shining armor who vowed to keep people from strangling each other as they all quarantine together. 
It indeed was the year for Netflix, as it saw a massive surge in its subscriber count in the previous quarters. Not only that, the content distribution on Netflix intrigued an astounding number of people to get a hold of Netflix, especially the American library. 
It is a known fact that the US Netflix library is the best amongst the lot, and since Netflix uses a strong geo-restriction filter on all its regions, one has to bypass the Netflix proxy error.
To watch the restricted content exclusively available in the USA.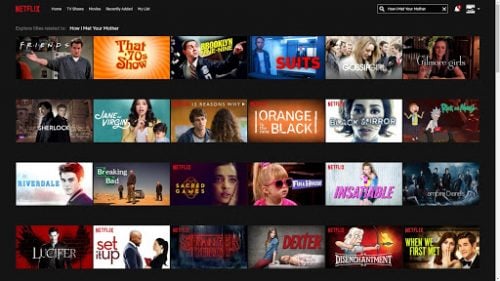 With that, Netflix became one of the few streaming services known for its groundbreaking original content. The year started on an excellent note when Netflix has most of its shows like Stranger Things, The Umbrella Academy, Narcos, Breaking Bad in the top ten shows with a weeks-long stream streak. 
Not only shows, but even movies from Netflix also have a high demand compared to other streaming services. Despite heavy competition from Disney+, Hulu, and Amazon Prime among the top names in the streaming industry, Netflix managed to maintain the top spot with 190+ million subscribers. 
Luckily, unlike the production houses, Netflix had a ton of content ready and lined up for its viewers even when their own shows and movies saw a delay in production. And not just for adults, but for all ages targeting all genres. 
Moreover, several content owners sold the rights of their movies to Netflix so they could stream the content rather than waiting for cinema houses to open, which was a wise decision if you ask us. Disney+ struggles badly with Mulan after numerous delays, when the service finally came on the channel, users had to pay an additional cost of $30 to watch the movie. Netflix subscription may be double the price, but all the content is available for viewers without any additional cost. 
You can even access hidden Netflix titles based on a set of codes dedicated to each genre. You will find the most exquisite and unique genres in there with hidden titles that may not come under your usual recommendations or even after using the search bar. 
So far, 2020 was a dream for Netflix, with content and subscribers flowing in from all sides. But this happened because of the pandemic. Can we expect the same progress to continue in the upcoming year of 2021? 
There may be progress, but it is less likely to happen. 2021 will be tough for Netflix as it will have to maintain the current subscriber count while adding more. And with Disney+ becoming a steady competition with its price, content, and global expansion, Netflix may have a lot on their plate for the coming year. 
---
Interesting Related Article: "Netflix limits network bandwidth in Europe amid coronavirus"