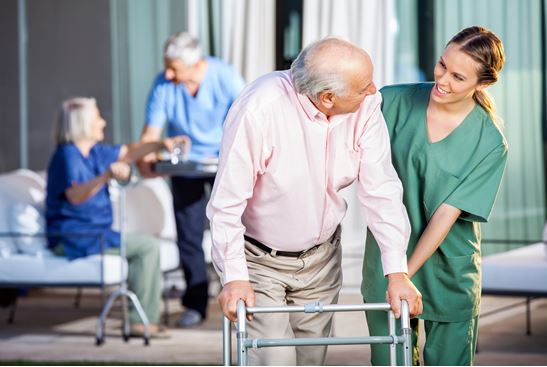 Are you considering starting a nursing home? Currently, there are between 1.4 to 1.5 million people who live in a nursing home in the U.S.
Are you wondering if you have what it takes to start one?
In this article, explore some personality traits you'll want to have when you're working with the elderly. As well as some tips and tricks. Read on to discover if this dream business is your calling, and get started today!
A Caring Nature
If you're wondering how to start a senior home care business, you'll need to first have a caring nature. Think of how you'd want someone running a nursing home for your loved one to care about their patients/residents.
A caring person will be able to support and comfort a person in their time of need. People go into nursing homes for several reasons, whether it's Alzheimer's, they need help with day to day tasks, or don't have mobility.
Ensure that the staff you hire have a caring nature as well. Your staff will be in direct contact with your residents.
Protecting Privacy
When you start a senior home care business, ensure that you protect your residents' privacy. Make sure that all laws and regulations are acknowledged. Also, ensure they feel comfortable in their room, and have a private room to themselves.
Leadership
If you're going to run any business, you need to have strong leadership qualities. You'll need to be able to make decisions as far as hiring, firing, and ensuring all of your residents/patients feel comfortable. If they don't feel comfortable, you need to figure out how you can ensure they will.
You'll also need to be prepared and organized. Understand the different laws and regulations you need, and when you need to renew them. When you're organized, you can spot when someone isn't doing what they're supposed to.
Start-Up Costs
Starting a senior care business is much more reasonable than other businesses. When first starting, besides different licenses (can vary by location), you'll need your cell phone and a vehicle.
You'll also need a computer that's hooked up to the internet. Also, look into different flyers, business cards, and other marketing tools to get your name out there. You can easily find them online when starting elder care franchises.
Marketing Tips
Your clients will be seniors so you can easily find them where they live. You can hang up flyers in those locations. You can place an ad in an area where there's an over-55 community. You can also check out local senior centers.
It's also vital you create a website. Whether you start a senior care business for day-time hours, or a nursing home, this is essential. Whether they or their loved ones are looking for this care, they can stumble upon your website.
Starting a Nursing Home Business Today
After you've explored starting a nursing home, you can decide if it's the right fit for you.
Would you like to read more about starting a business and business news? Check out our other articles today.
______________________________________________________________
Interesting related article: "What is a Startup?"