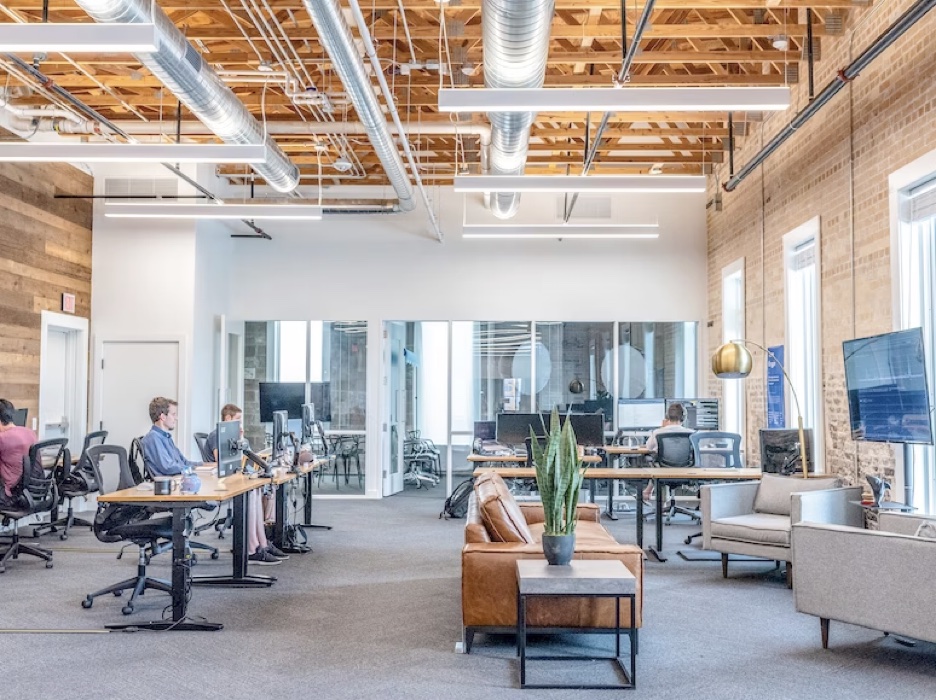 Finding the appropriate office space might make all the difference in attaining success in today's fast-paced corporate world. The right office space sets the stage for productivity and growth, whether you are a startup, a developing firm, or an established corporation looking to expand. In this post, we will look at the advantages of hiring the ideal office space that is ready to meet your needs and boost your organization to new heights.
The Importance of Choosing the Correct Office Space
Igniting Productivity and Creativity

: A well-designed office space generates a favorable work environment, pushing people to give their all. An exciting workplace can foster creativity and encourage new thinking, resulting in improved problem-solving and increased production.

Impress Clients and Partners:

Your workplace represents your brand. A modern and professional workspace may leave an indelible impression on clients, partners, and potential investors, boosting your company's credibility and reputation.
Customized Spaces for Every Company
Startup Made Simple:

Finding the correct office space is a vital step for aspiring entrepreneurs and companies. Thanks to flexible and cost-effective choices, Startups can access vital utilities without being burdened by long-term obligations.

Expansion of Growing Firms

: As firms grow, so do their space requirements. The ideal

office for rent

space enables expanding businesses to scale their operations smoothly and without interruption, ensuring continuity and momentum.

Customizable Offices:

Many office spaces for rent allow you to change the layout and design to meet your individual demands. This versatility ensures that your office space is precisely aligned with your business objectives.
Ready to Work: The Benefits of Move-In-Ready Offices
Reduce Downtime:

Move-in-ready offices are fully equipped and furnished, reducing setup time. This means you can get to work right away, avoiding costly downtime.

Cost-Effectiveness:

Renting a move-in-ready office reduces the need to make an upfront investment in furniture, fixtures, and equipment. It enables organizations to more strategically allocate their financial resources.

All-Inclusive Amenities

: Many ready-to-move-in offices have all-inclusive amenities such as high-speed internet, utilities, reception services, and shared areas. These enhanced conveniences improve the overall work experience by streamlining day-to-day activities.
Locating the Best Office Space
Area Matters:

Consider locating your business in a central area that is convenient for both your employees and your clientele. A well-located office location can help a company's image and recruit top staff.

Size and Scalability:

Evaluate your present and future space needs to guarantee that your expanding workforce and operations can be accommodated in the office space.

Security and Safety

: Safety comes first. Look for workplace locations that have proper security and emergency procedures in place.
Adopting Flexibility: Short and Long-Term Leasing
Short-Term Leasing:

Businesses occasionally require office space for short periods of time, such as project-based work or temporary assignments. Short-term lease options allow you to rent office space for a few months or even weeks. This is especially useful for enterprises with shifting space requirements or those entering new markets.

Long-Term Leasing:

Signing a longer lease can be a cost-effective solution for businesses with long-term growth plans. Long-term leasing frequently includes additional perks, such as lower rental rates and more extensive customization possibilities.

Hybrid Leasing Models

: Many office space providers feature hybrid leasing models, which mix short-term and long-term lease choices. These hybrid models offer the best of both worlds, allowing organizations to benefit from both flexibility and stability at the same time.
The Function of Amenities and the Community
Common Areas and Amenities

: Shared spaces and facilities are critical in cultivating a sense of community in today's collaborative work culture. Look for office spaces with common amenities like shared kitchens, lounges, and conference rooms. These areas allow for networking, knowledge exchange, and future collaborations.

Supportive Services:

Besides physical space, office space providers may provide administrative assistance, IT support, and mail handling. Having access to these services can greatly reduce the strain on your company's operations.

Networking:

Sharing an office space might introduce you to a broad network of people from various industries. Networking possibilities can lead to beneficial partnerships, mentorships, and even new clients in these settings.
Conclusion
The search for the ideal office space for rent does not have to be difficult. Your company can thrive, employees can excel, and clients can be impressed with the proper space. The benefits of a move-in-ready workplace are apparent for both startups and established businesses. 
Take the time to investigate alternative choices, customize the area to your specifications, and watch your business thrive in a workspace tailored for success. The ideal office space awaits your entrepreneurial ambition, whether you require a pleasant coworking space or a completely furnished private office. Embrace the possibilities and boost your business with a ready-to-go office space. 
---
You may be interested in: 5 Tips for Finding the Best Office Spaces to Rent