Let's face it, photography is probably one of the most understated but vital jobs in the world. With journalism, digital media and family reasons, there is a huge demand for people to capture all kinds of moments. From covering events around the world, weddings and even newborn baby photoshoots at home, we love to live through and remember special times with photographs.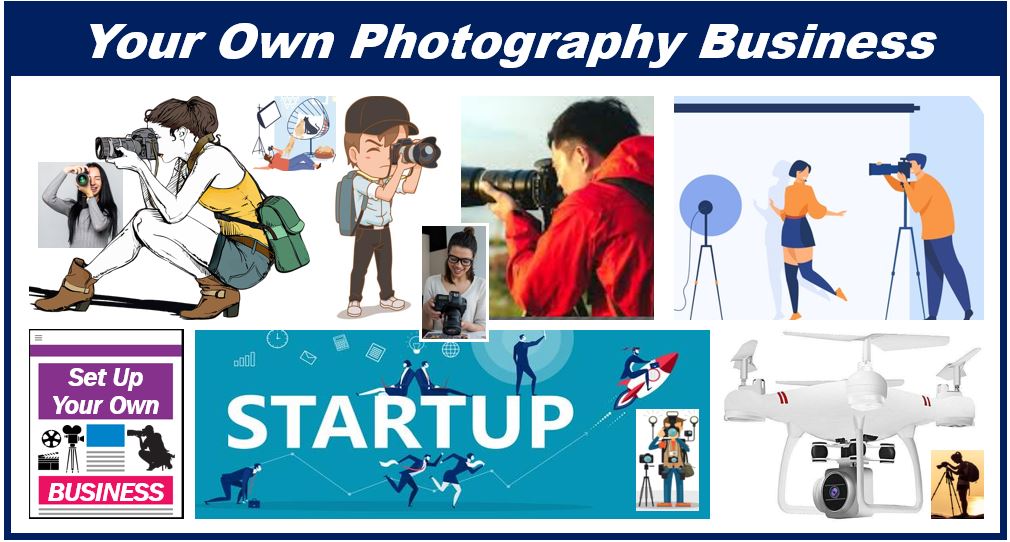 But, as much as you may think you'd be limited to what you could capture when starting a photography business, trust us when we say you're not. You could be flying around the world taking photographs of natural disasters or cultural events or capturing someone's first dance at a wedding and even the moment a baby is born. With so many possibilities, now is a great time to start a photography business.
Alongside capturing lovely photos, you need to edit and fine photo details through post-processing tools like Colorcinch. It's an intuitive photo editor that lets you resize, enhance, and transform your photos and gives you access to a large collection of graphics, AI-powered effects & filters, and blend modes.
What are some of the skills needed of a professional photographer?
Whether you're going to specialise in press and photojournalism, fashion or scientific and medical photography, there are some basic skills you'll need before you start to take bookings. These include:
Knowing how to set up your photographic equipment
How to take pictures
How to edit and retouch images
How to choose and set up a location
Reproducing and framing photographs (if this is something you'll offer)
How to promote your business
Researching and making contacts
Other general administration work
You may also decide you want to take a course, or it could be simply that you're turning your hobby into a profession. There are plenty of part-time courses that you can study including those with City & Guilds and ScreenSkills.
What do you need to get started?
You'll need to have the basics to start your photography business such as a camera, tripod, lighting and any other equipment you can think of. You will also need to consider the backend of your business too. With everything from your accounting and website to where to host your images when you've completed the project, there's plenty to think about.
When considering your options for invoicing and keeping a track of expenses, having a mobile money account from Monese can really come in handy! It can give you, as a professional photographer, instant access to your account as well as receiving payments from abroad, the ability to transfer money and manage other operations in a fast-paced environment.
You'll also need to think about insurance to make sure you're protected and then also how much you're going to want to charge for your services.
With so much to think about we know it can seem a little overwhelming. But, with the right tips and advice mixed with your drive and determination, we know your new business will be a roaring success.
---
Interesting related article: "What is e-Learning?"