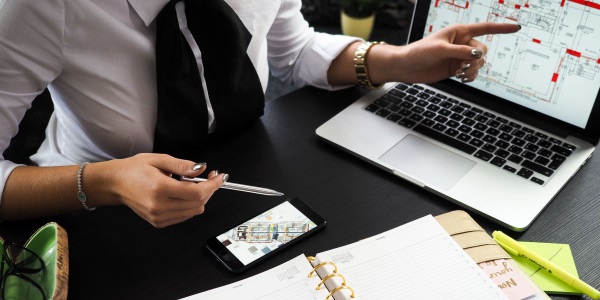 When buying commercial property, you need to be armed with as much information as possible. In this article, we'll provide you with a guide to buying commercial property, as well as some top tips buyers need to know. We'll also cover the different stages of the purchase process and outline the different types of commercial property available. So if you're looking to buy commercial property in the UK, read on!
Finding the Right Property
First things first. When you're looking to buy commercial property, there are a few things that you need to take into consideration. We'll walk through these below:
Location:
Wherever possible, choose your premises carefully. You want the area to be near where people work, so it's easier for employees and your customers to access the premises.
Size:
If possible, you should purchase commercial property with enough floor space. This will give you the maximum room for your property, allowing you to make more money from it over time and scale as you become more successful. However, you don't want to buy a property too big that it's outside your budget and you're wasting your investment. Try to find a balance in between.
Inventory/storage:
Your commercial property must have a decent size inventory on hand so that you can turn around new business quickly and easily.
Budget and Affordability:
Before you start searching for commercial property, you'll want to know your budget. Do not go into a purchase blind, as you must have enough information about the market before committing any of your cash.
Property Type:
There are four main types of commercial property in the UK. These are:
Retail
Offices
Leisure
Industrial
Finally, you'll be thinking about your purchase price and how this will impact your cash flow. You want to see what type of rates are available in the area so that you can make an informed decision on whether it's worth buying the property.
Working Out Your Costs
When investing in commercial property, there are certainly some costs you'll need to be thinking about to ensure that it fits your budget. The value of the property you see in the advertisement is just one cost to consider.
You'll also need to think about;
Legal and advice costs:
The vast majority of buyers are going to want help from a property expert, such as a lender, solicitor, or estate agent, and these services will cost money. The more services you use, the more you'll end up paying.
Taxes:
Depending on whereabouts in the UK you're buying, you'll be subject to certain taxes when investing in a property. This used to be Stamp Duty Land Tax but is now known as Land and Buildings Transaction Tax.
Costs:
There are also all the standard costs, like VAT, the costs and fees associated with taking out a mortgage, as well as your expenditure when decorating or kitting out your business, so it's ready to become profitable. You may even hire firms to help you move, or to set up aspects of your business, like installing plumbing, electrics, security networks, and IT services. Then you have any repair and maintenance costs you need to spend on the building, insurances for you and your stand, any local authority charges you need to pay, like waste collection, and any agency management fees which may be relevant for your considered property.
All these costs need to be taken into consideration.
So, before you settle on a property you'd like to invest in, think about every cost involved and how much it'll take to run the business. This is especially true if you're investing in a leased property, which needs constant maintenance during your loan term.
Funding Your Investment
Investing in a commercial property is not cheap, so it's so important to consider your funding options. You may be able to get a commercial mortgage, but this will take time, often several months. For urgent purchases, a bridging loan is another option. Typically these are loans that you would use when buying a property at auction, and you only have 28 days to complete the purchase, such as auction purchases.
In this kind of situation, if you don't pay the total amount within 28 days, you can lose your 10% deposit, which most businesses cannot afford to lose. Bridging loans are just a great way to get the money fast, although they are more expensive than commercial mortgages. According to ABC Finance, commercial bridging loan rates start at 0.39% per month, whereas a commercial mortgage could be as low as 2.25% per annum!
---
Interesting Related Article: "Planning to Invest in a Commercial Property? Get The Most Out of Your Money"