When a trending website or app launches a kid-friendly version, it offers a huge relief to parents as they have now one less website to worry about. So, when Google launched a YouTube Kids app in 2015, a total of 11 million users downloaded it straight away.
With so much content online, it gets hard for parents to distinguish between kid-friendly and adult content.  Any child-friendly or family-friendly app saves parents and guardians a lot of time, effort, and worry.
However, many parents who started using the kid-friendly YouTube app found that it did not, in fact, filter out all unsuitable content.
YouTube Kids App
Children today, unlike previous generations, love watching videos, especially those on YouTube, which saw a large and growing market of younger viewers. It targeted kids with a special library – YouTube Kids.
According to the app, parents and guardians were told that they could let their junior household members use the new app without any worry, i.e., the creators of the app designed it just for children.
It was designed to be compatible with all smart gadgets. Its dashboard resembles a toy with giant buttons. It is extremely easy to navigate and also comes with playback options. As far as parents, grandparents, and other adults were concerned, the new app was a godsend, both for children and their peace of mind.
However, the new product turned out to be not as ideal as people had initially thought.
YouTube Kids isn't Exactly Child-Friendly
Compared to the regular YouTube, the Kids app seems well suited for children's and families' requirements. However, it is next to impossible for Google to filter YouTube data when 400 hours of videos are updated every minute.
According to a CNBC report, the YouTube Kids app exposes children to fear-inducing videos that affect their development. Studies have found that malicious content that the app fails to filter out targets extremely young children; including two-year-old toddlers.
There is a lot of content in the app's library that exposes very young children to scary videos, i.e., material that is most definitely kid friendly. For instance, just five clicks into the popular Dave and Ava — Nursery Rhymes and Baby Songs in YouTube's Up Next auto-feed suggestions, children can access a scary video featuring Nickelodeon's PAW Patrol characters.
Google Addressing the Problem
Google admits that this is a serious fault. It adds that it is working on addressing it. Susan Wojcicki, who has been CEO of YouTube since 2014, has announced plans to hire more than 10,000 individuals to moderate content across the video-sharing platform
The iTunes page for YouTube Kids says:
"The mixed input from our users and automated analysis of categorizing has made parents nervous."
If you are a parent, grandparent, babysitter, or guardian, remember that until Google has solved the app's shortcoming, you will need to take matters into your own hands. In other words, you will have to monitor what your children view carefully.
Is YouTube Kids Safe for your Kids?
YouTube Kids is definitely safer than the video-sharing platform's regular (adult) version. However, as mentioned above, you will still have to keep a close eye on things for the time being. Until Google says so, and you trust them, it is your responsibility to also be part of the filtering system
Is There Any Solution to Make Youtube Kid-Friendly?
With FamiSafe, a reliable parental control app, adults can make sure that what their children watch is suitable for their age. The app also allows you to locate your teenage or younger children when they are on the go.
With a simple click, you can check your child's social medial exposure or consumption and filter out inappropriate content.
You can monitor and control YouTube activities of your children completely. Here are some of its many features:
Parents can easily check video history.
It is possible to block inappropriate channels and videos on multiple devices.
Adults can detect their child's account and filter out inappropriate accounts, descriptions, comments, etc.
Videos containing content like family violence, child suicide, drug use, pedophile jokes, and other inappropriate stuff can be blocked.
Automatic keywords alerts can detect danger signs and alert you immediately.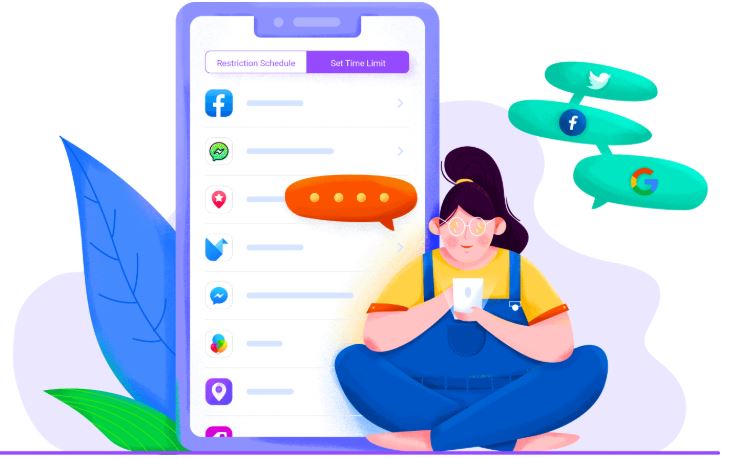 According to famisafe.wondershare.com:
"It can be hard for parents to shield children from potential risks like cyberbullying, sexual predators and so on. FamiSafe lets parents get automatic alerts when inappropriate content is detected on teens' devices."
Hopefully, after reading this article, you are now in a better position to know what to do regarding YouTube Kids. Good luck.
_______________________________________________________________________
Interesting related article: "Should parent check their kids' social media activities?"