Administrator – definition and meaning
An administrator is a person who ensures that an organization operates efficiently. His or her specific duties depend on the type of company, organization or entity. All administrators, however, need to be highly organized and have good communication skills.
The term may refer to a person appointed by a court to wind up the estate of an individual who has died in cases when there is no will, the will does not name an executor, or the named executor cannot or is unwilling to act.
An administrator (feminine possibility: administratrix) could be a court-appointed individual whose task is to manage or wind up the affairs of a company that has become insolvent, i.e. somebody who manages a firm that has been put into administration.
---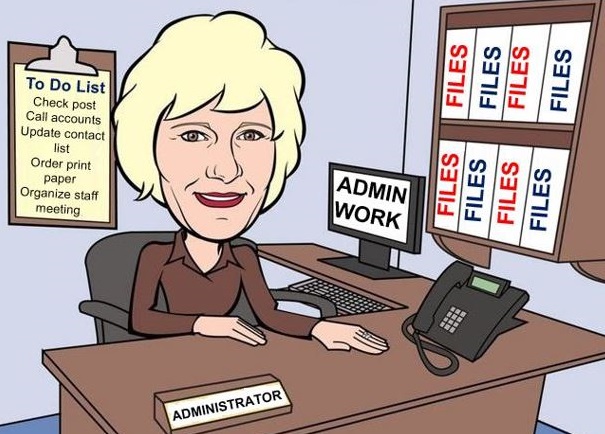 According to the Financial Times Lexicon, an administrator is: "Someone who manages and organizes the work of a company or organization."
---
Administrator is an organizer
In commercial enterprises, organizations and other entities, an administrator devises short- and long-term plans that establish a clear set of goals and objectives that aim to get his or her organization where it wants to go.
In order to make sure these plans succeed, the administrator needs to understand the how, when and who of the whole plan.
---
---
All administrators are in charge of administration – activities involved with organizing and managing the work of a business, organization or other entity.
The administrator's role is integral to the organization in which he or she works, typically involving a wide set of duties including filing and management. The majority of administrators work full-time hours in a single location.
---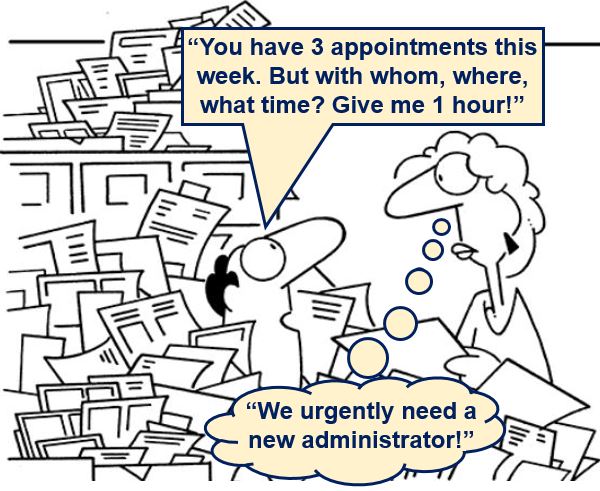 If you are forgetful, disorganized, a procrastinator, and impatient you should not consider taking a job as an administrator for three main reasons: 1. You won't like it. 2. You won't be good at it. 3. You will have problems with your bosses and colleagues.
---
Clerical level administrator
The term administrator may refer to a person who is responsible for the smooth and effective running of a single office. Their duties include overseeing all paperwork that enters and leaves the office and answering the telephone.
They will usually report to all people within the office, and will be assigned a variety of tasks depending on what their other colleagues' duties are.
---
---
Administrators are generally responsible for dealing with or distributing all post within an office. This may include opening all letters that come in and making sure they get to the relevant people, as well as making sure that all outgoing post is sent.
He or she will also devise and organize the office's filing. This often involves fetching the required documents and putting them back in their right places after people have used them.
Other general office duties include operating the switchboard if the office has one, photocopying and faxing.
Senior members of the department may instruct the administrator to phone other organizations or departments to relay their messages.
In some organizations, the first port-of-call for office emails is the administrator, who then distributes them to the appropriate department or person.
Most administrators are expected to keep the company's address book – with details of contractors and clients – up to date and in working order.
Some administrators may have to type letters, produce documents, and carry out more secretarial-type duties.
---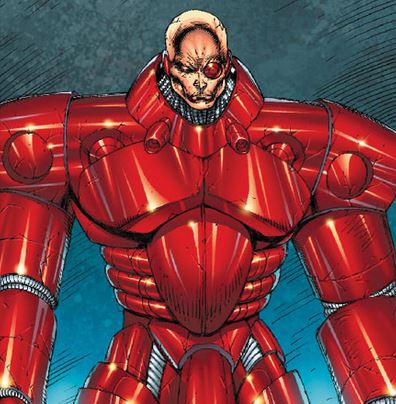 Administrator can mean the chief of an official agency or secret-sinister organization. In the fictional story Marvel Universe, the Administrator is head of the Watchtower, a secret organization that seeks to 'heal a sick world' by means of its anti-mutant medical research facility. It aims to apprehend Wolverine for his healing qualities. (Image: marvel.com)
---
Other examples of administrators
Forum Administrator: they manage the technical details required for running the forum. They may promote or demote members to or from moderators, manage the rules, create sections and sub-sections, and perform any database operations. They may also act as moderators.
Network Administrator: these people maintain the computer infrastructure with emphasis on networking. They are in charge of the on-site servers, software-network interactions, and network integrity and resilience. They are often involved in proactive work which may include network monitoring, testing the whole network for weakness, installing and implementing updates, as well as email and Internet filters.
Server Administrator: is in control of a server. They oversee the performance and condition of multiple servers of an organization, or are in charge of a game server. They design, install, administer and optimize company servers and related components to get the best performance possible.
System Administrator: also known as sysadmin, is responsible for the maintenance, configuration and reliable operation of computer systems, particularly multi-user computers such as servers. They seek to make sure that the up-time, resources, performance and security of the computers meet the needs of the users without exceeding the budget.
Arts Administrators: also called arts managers, work for arts and cultural organizations such as art galleries, art festivals, arts councils, regional arts boards, symphonies, theaters, dance companies, and local authorities.
In a small organization the arts administrator may do the event booking, handle financial matters and organize the marketing. In larger organizations they may be in charge of the buildings and facilities, performers and artists, public relations, marketing and writing reports.
Wikipedia Administrators: also known as admins or sysops (systems operators), are Wikipedia editors who block/unblock user accounts and IP addresses from editing, delete/undelete pages, rename pages without restriction, and edit fully protected pages. There are nearly 3,000 administrators in the English Wikipedia.
University Department Administrator: administrators in universities play a vital role in their institution. There are two types: 1. Those who work in central admin. 2. Those who work in specific university departments or faculties.
University department administrators are the main point of contact for both students and staff. They take care of finances, including financial planning and monitoring, coordinate staff meetings, and are responsible for the department's website.