Huawei, the world's biggest smartphone manufacturer, unveiled its latest 6-inch phablet set to go on sale in China in the first quarter of 2016.
The 6-inch Huawei Mate 8 has an octa-core HiSilicon Kirin 950 processor consisting of four Cortex A72 chips clocked at 2.3GHz and four 1.8GHz Cortex A53 chips.
The Mate 8's processor is considered to be mid-range in terms of performance compared to what its competitors will be using: the Qualcomm's Snapdragon 820 or Samsung's Exynos 8890's.
The phone also features an LED screen with 1080p resolution, providing users with 367 pixels per inch, a fingerprint reader, a 16-megapixel camera rear camera, and an 8-megapixel front camera.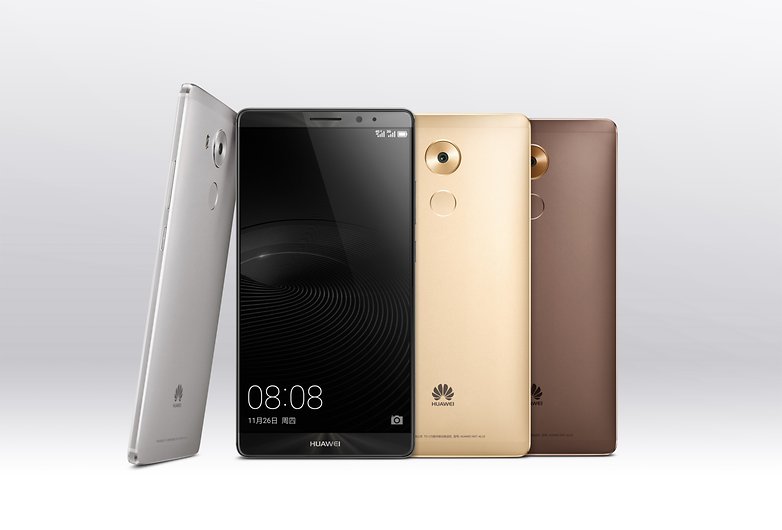 Huawei also managed to fit a 4,000mAh (15.2Wh) battery inside the 7.9mm thick device.
The aluminum phone will be available with 3 or 4GB of RAM and 32/64/128GB of storage memory.It will come with the latest version of Android (v6.0 Marshmallow).
The Huawei Mate 8 will start at 2,999 ($469) yuan for the 3GB model with RAM/32GB of storage. The 4GB/64GB version will cost 3,699 yuan ($579), and the 4GB/128GB version will cost 4,399 yuan ($689).
The new phone will compete directly with the Nexus 6P and the Galaxy Note 5 and the Galaxy S6 Edge+.
consisting of four Cortex A72 chips clocked at 2.3GHz and four 1.8GHz Cortex A53 chips