Builders were amazed to find a 2500 year-old Iron Age settlement in Pocklington, East Yorkshire, while they were working on a David Wilson Homes housing development. A spokesperson for the company said the archaeological site is of 'national and international significance'.
Archaeologists believe this amazing discovery, which contains a large graveyard, will provide the largest study of an Iron Age settlement since the 1980s.
So far, ten spears, a sword, a shield, 360 amber and glass beads, ancient pots and brooches have been unearthed.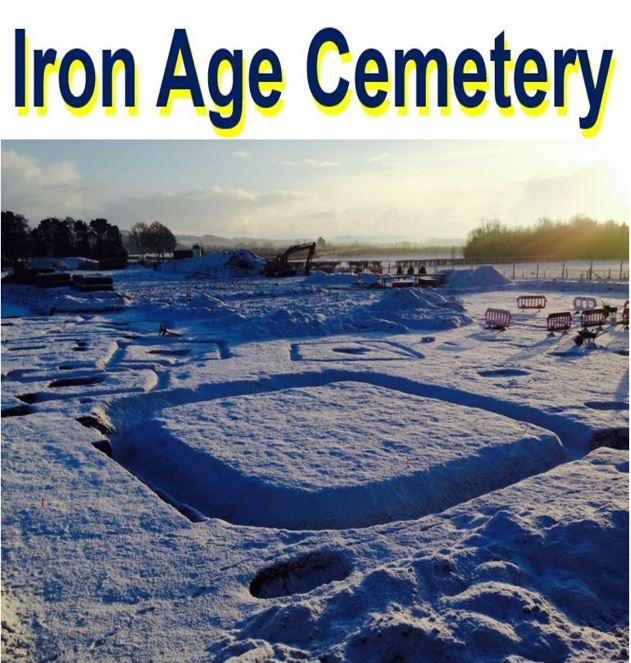 MAP Archaeological Practice says: "On behalf of David Wilson Homes, MAP have excavated a large Iron Age Cemetery in advance of a housing development. A total of 76 Square Barrows and 158 burials have been recorded. This is one of the larger Iron Age cemeteries to be excavated in the area." (Image: maparchltd.com)
More than 70 human skeletons found
There are over seventy-five square barrows with skeletons from the Arras Culture, an archaeological culture of the Middle Iron Age in East Yorkshire, named after the cemetery site of Arras, at Arras Farm, near Market Weighton, which was discovered in the 19th century.
---
---
Archaeologists say they will be carefully analyzing the skeletons, the barrows and surrounding soil to try to determine how the people buried there died, whether they were related, and what kind of stresses their bodies went through during their lifespan.
Paula Ware, Managing Director of MAP Archaeological Practice Ltd., which is carrying out the excavation on behalf of David Wilson Homes, said:
"To date, the east of Yorkshire has the largest concentration of 'Arras Culture' square barrows, and naturally these findings have helped to strengthen this."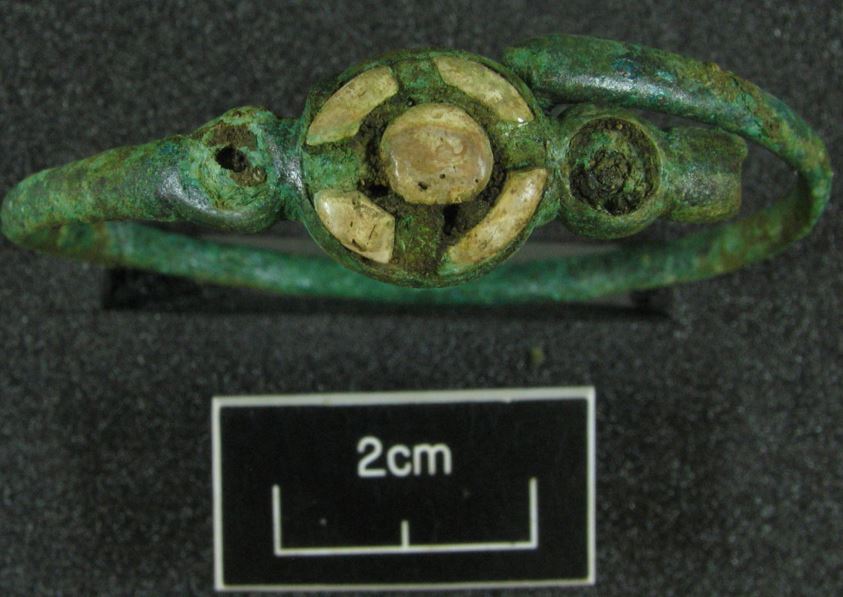 This ornamental bronze brooch with coral enamel was found at the 2,500-year-old Iron Age settlement in Pocklington. Recent excavations across the UK have shown that Iron Age Britons were more sophisticated than previously thought. (Image: maparchltd.com)
"We are hoping that these findings shed light on the ritual of Iron Age burial – and, as we can assume from the shield and sword burials, these were significant members of society, so our understanding of culture and key figures of the time could be really enhanced."
"On the whole this is a hugely important discovery and is a fine example of what can be revealed and discovered if house developers and archaeologists work hand-in-hand to reveal the nation's hidden history."
---
---
Settlement discovered during a construction project
David Wilson Homes discovered the Iron Age settlement at its Pavilion Square development after the building project began in September 2014.
Digging for Britain, a BBC 4 series, will feature details on this latest discovery next Thursday. Professor Alice Roberts will explore the year's most exciting archaeological finds in the north of Britain, including the Iron Age settlement in Yorkshire, metal detectorists unearthing a hoard of Viking treasure, and Scotland's first kingdoms.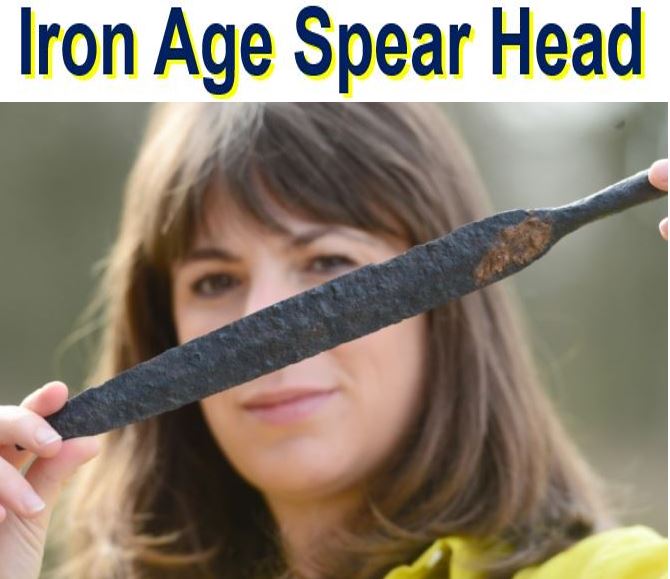 Sophie Coy, MAP's Office Manager, holding up a spear head unearthed at the excavation site. (Image: maparchltd.com)
Development director at David Wilson Homes, Peter Morris, said:
"At present we are still at the early analytical stages of reviewing these findings, however we do understand that this discovery is very rare and of international importance."
The Iron Age
The Iron Age came after the Bronze Age, and was marked by the prevalent use of iron. Archaeologists and anthropologists say that iron production was taking place in Anatolia (the Asian part of modern Turkey) from about 1200BC. Some experts believe iron production may have started earlier.
By analyzing the more than 70 skeletons found at the excavation site, scientists may find out how they died, whether they were related, and what their lifestyles were like. (Image: maparchltd.com)
Iron working came to Europe from the Caucasus in the late 11th century BC. It gradually spread northwards and westwards over a period of 500 years. The widespread use of iron technology was implemented in Asia simultaneously with Europe.
According to Cambridge Dictionaries Online, the Iron Age was:
"The ​period in early ​history ​starting about 1100 BC when ​iron was used for ​tools."
BBC Video – Digging for Britain
In this episode of 'Digging for Britain', Prof. Alice Roberts and archaeologist Matt Williams talk about several finds in the north of Britain, from beheadings to animal cults, ancient rituals to lost cities, and Iron Age warriors to heroes of World War II. The series puts each find in context and explores what they really mean.