Selling your products is one of the best ways to make money online, and it can be done with a nifty little plugin.
By using these WordPress eCommerce plugins, you will benefit from excellent support resources, thriving development communities, and integration with the most accessible content management system in the world. So no matter what you sell – donuts or digital downloads – you can get up and running in minutes.
The plugins we describe below are best known for providing ecommerce development solution. However, some are aimed at different users, while others are more suitable for selling specific products. For example, if you only need to sell video content on your site, there are a few good options. Whether you want to become a digital reseller or invest time in a physical product store, we will determine which WordPress eCommerce plugin is perfect for your organization.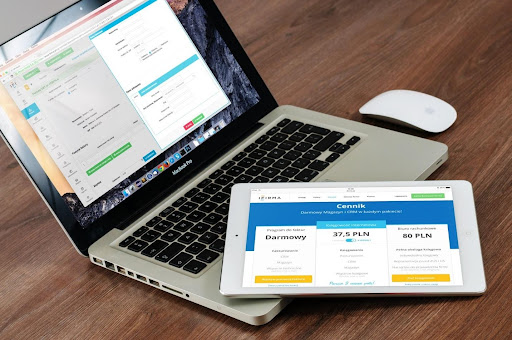 The name WooCommerce does not precisely turn your WordPress blog into a fully-fledged e-commerce store, and it is the most popular solution to do so. Another reason WooCommerce continued to grow was that Automattic, the WordPress organization, eventually acquired it. WooCommerce is often considered one of the best solutions for quickly building and expanding an online store. You can create a store for your blog with five products or include a comprehensive collection of thousands of products. The prices for the plugin are always the same: free. This provides unlimited development and visitor support as far as your hosting and infrastructure can handle.
Aside from hosting, many companies still pay for certain elements that are integrated with WooCommerce. For example, many premium WordPress themes are made to work perfectly with WooCommerce – with a shopping cart and beautiful product galleries. You may also decide that you need one or two extensions to enhance the functionality of your digital store.
Easy Digital Downloads (EDD)
Easy Digital Downloads (often called EDD) provide a simple, intuitive plugin for WordPress managing and selling digital products. However, these types of features are also offered by WooCommerce, but the difference is that EDD has some digital sales-focused features. Moreover, the interface of EDD is much cleaner and user-friendly. 
Thus, if your store mainly focuses on selling digital products like books, PDFs, audio clips, etc., you should go for EDD since it is very convenient and reliable for such work. One of the reasons for the success of EDD is that the kernel plugin is free. You install it on your Website and instantly have a digital sales platform with discount codes, file access control, and activity-tracking functions.
Cart66 Cloud has built its plugin as an intelligent platform for all types of digital store owners. Experts at Cart66 have started an initiative to minimize the number of extensions needed for the plugin to run smoothly. It can often be challenging to get your site to work with a collection of plugins and extensions. That's why Cart66 Cloud offers a WordPress e-commerce plugin with the most built-in features. It is easy to configure, and the user reviews are mostly positive. It isn't easy to compete with WooCommerce in e-commerce, but Cart66 Cloud has a strong niche. We prefer those who do not want to mess with additives. Cart66 Cloud may be better for ordinary people who do not consider themselves developers.
WP EasyCart Shopping Cart and eCommerce Store
WP EasyCart Shopping Cart and Ecommerce Store are WordPress eCommerce plugins providers you may never have heard about. It's starting to get attention, though – and for a good reason. Sometimes even powerful plugins like WooCommerce, Cart66, or Easy Digital Downloads may not yet be on the right level for small business owners. They certainly know these e-commerce building tools, but having time for them is another story. WP EasyCart shopping cart and eCommerce store are primarily suitable for small business owners who want to create a beautiful online store without training. The store is supposed to still run on WordPress, but it offers a speedy setup process and easy-to-understand tools that are only intended for non-developers.
BigCommerce WordPress Plugin
BigCommerce has been running its e-commerce platform for a while, providing its content management systems and hosting. Moreover, these are now planning to enter the field of WordPress because they have recently introduced beta for that. You are currently requesting access, but this may change. The primary purpose of BigCommerce is to attract companies whose websites are built on WordPress. The chances are that a famous blogger is finally trying to sell products. The only problem is that the BigCommerce system can be more cost-effective than some WordPress plugins.
---
You may be interested in: Best Platform to Build Your eCommerce Store