Running a business effectively isn't always easy. There are always pitfalls and hurdles that get in the way of smooth operations. That's where organizational managers step in to ensure smooth and effective operations in the face of adversity. Organizational leaders are the glue that holds everything together. Part of an organizational manager's job is to evaluate an organization's structure, how it works, how different departments interact with each other, and developing an understanding of how a business functions. This can happen in a number of ways: training initiatives, new procedures, employee perks, and so on.
Part of an organizational manager's role and function within an organization is figuring out how to develop and integrate programs to ensure a smooth operation and happy staff. There are several different career opportunities that fall under the umbrella of organizational management. In this article, we're taking a look at five careers that can get you started in the exciting world of organizational leadership.
Human Resources Manager
If you're looking for a good place to start with organizational management, look no further than the humble human resources department. Considering a career in HR management allows you to influence the happiness, well-being, and productivity of a business while fostering an overall positive environment. It requires strong communication skills, de-escalation skills, listening skills, and an interest in the professional development of employees. Human resources are more than just recruiting, hiring, and onboarding.
A background in organizational leadership supplies the necessary knowledge and training to become an effective HR manager. HR managers do a lot of planning and coordinating for an organization, with a genuine focus on the individuals who make up the organization itself. It's an important role that has a place in almost every industry. To get a job as an HR manager, plenty of education and related work experience are required.
According to the Bureau of Labor Statistics (BLS), projected growth over the next decade is about six percent, which is quite fast comparatively speaking. While the pay scale can vary depending on the industry, the median annual wage is $121,220 as of May 2020.
Payroll Manager
Another underexplored aspect of management is in the payroll department. Do you have a flair for regulations and compliance? Are you interested in helping a company understand payroll and tax liabilities? Do you want to apply your organizational skills more broadly across one of the most essential departments at your business? Do you have strong attention to detail and superb math skills? Are you an excellent communicator and problem solver? Then consider applying your organizational management degree to being a payroll manager. It requires the same level of training, strategy, and development as some of the other managerial disciplines but comes with additional responsibility.
As a payroll manager, some of the core responsibilities are managing the payroll and ensuring everyone gets paid. Prospective payroll managers can start their path as entry-level clerks, take additional courses, and acquire certifications to further their careers.
Certified Payroll Professional and Certified Payroll Specialist are two such certifications and both require time, dedication, and logged hours. Experience is a significant requirement for the job and having a background in HR, finances, or organizational leadership can help you get there. Payroll managers can make upward of $76,000 per year and have a high job growth outlook over the next few years.
Training and Development Manager
Organizational management is a wonderful profession worth pursuing, but it requires some education and skill development. Getting an online organizational management degree is an efficient and simple path to an array of exciting fields, like becoming a training and development manager.
Do you have a strong desire to help others learn and develop their skills? How about making strategies to create a better working environment while helping the company strive toward a common goal? That's something you can do with a specialization in training and development. Similar to some aspects of HR management, training and development managers take a more hands-on approach to, well, training and developing employees. It's a very people-oriented role, but it also has logistical and financial aspects.
Part of the job requires establishing (and sticking to) a training budget and ensuring all the systems, tools, etc. used for training are adequate and up-to-date. Furthermore, training and development managers are responsible for aligning their training methods with the company's overall mission/goals. It's a growing field as well, with a median pay of $115,640 per year.
Management Analyst/Consultant
Consulting is a great step to take on the ladder of organizational leadership. Consultants are essentially problem-solvers. They help clients solve complex organizational issues and develop strategies to help those companies reach their goals. Sound familiar? All the core tenets of organizational management are key ingredients in any consulting job. It requires extensive travel, plenty of meetings, collaboration, and working with other managers on various projects. Per the BLS, consulting jobs only require about five years of experience to get into, have an 11% outlook, and the median salary for 2020 was $87,660.
Compensation and Benefits Manager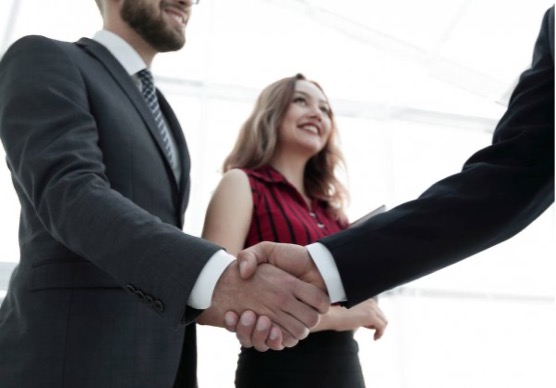 Becoming a compensation and benefits manager is almost like taking the next level up from working as an HR manager. Getting into this field typically requires several years of human resources experience and a fairly robust background in analysis/statistics. This is also one of those careers where certifications can give a candidate an edge.
The Society for Human Resources Management (SHRM) and HR Certification Institute (HRCI) both offer a number of certifications (including on employee benefits and compensation). So what do they do, exactly? They're the people who are responsible for ensuring everyone is paid fairly and accurately.
This can include other aspects of pay other than salary or wages. Bonuses, stock options, 401K retirement plans, pensions, communication with all departments, regulatory requirements, and any other compensation that benefits employees are all overseen by this manager. Because it's a great deal of responsibility—and so essential to a business' operation—both the challenge of getting into the field and the benefits of working within it are high. Salaries vary by state.
Organizational management professionals wishing to become compensation and benefits managers can apply their communication, leadership, and management skills to the vast challenges of this particular area. If you're interested in eventually going this route, consider taking extra finance, accounting, and statistics courses while studying at either college or on your own. That way, you're prepared for the extensive financial and analytical aspects of the job while also being well equipped to handle the management operation at the same time.
---
Interesting Related Article: "Payroll Management Software for Your Organization"