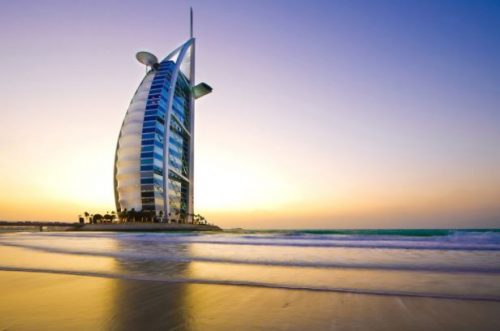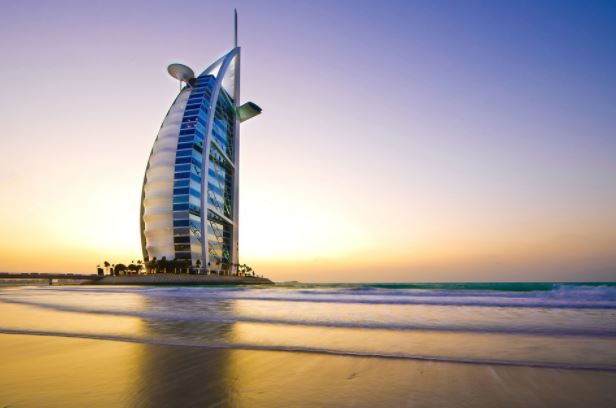 Are you looking for the best luxury villas in dubai for sale? Choosing the right neighborhood can be challenging due to the extensive choice. This list of the emirate's most popular villa communities was compiled to simplify that decision-making process. Our list of the top properties in 2021 has been immensely popular with investors and tenants due to their many facets of appeal. Detailed information is provided below.
Dubai's Best Villa Communities for 2021
Our analysts crunched the numbers and have now developed a list of the best villa communities in Dubai in 2021:
Mirdif
The most popular Dubai villa rental search in 2021 came from Mirdif. Dubai's Mirdif Tulip community is comprised of four sub-communities: Ghoroob, Shorooq, Uptown Mirdif, and Mirdif Tulip. Rent and sales of houses are available in the area. Among the amenities they offer are well-appointed rooms, gardens, private swimming pools, etc. As Midif is a condominium community, fewer villas are available for sale here. Possible buyers may find interest in the Mirdif villas for sale. A 3-bed home here typically sells for AED 2.4 million, so investors can expect a high rental yield of 4.20%.
It has a reasonable price tag and a family-friendly vibe. It offers easy access to the Dubai International Airport as well as Mushrif Park.
Akoya Oxygen
Among the top villa communities in Dubai, Akoya Oxygen takes second place. A total of more than 20 clusters or subcommunities are part of this project. Residents can enjoy lush gardens, lakes, and well-maintained golf courses in the community, making it the ideal retreat from the bustle of the city.
There are also plenty of villas in Dubai for sale in this community. For an average villa, the cost of an Akoya Oxygen villa is between AED 1.1M and AED 1.8M. Property returns 5.11% in terms of ROI. Local healthcare, shopping, dining, and leisure options are available nearby Akoya Oxygen.
Jumeirah
The Jumeirah community of Dubai is ranked third for best villa communities. Known for its proximity to the Burj Al Arab, the waterfront neighborhood offers residents both an exuberant lifestyle and a lot of conveniences as well.
Villas at Jumeirah are located in well-planned sub-communities like Jumeirah 1, Jumeirah 2, and Jumeirah 3. According to current listings, these subdivisions include Jumeirah 1, Jumeirah 2, and Jumeirah 3. The average rent in the community is AED 152k for a 3-bed, AED 173k for a 4-bed, and AED 223k for a 5-bed villa. There are new five-bedroom villas for rent in Jumeirah if you prefer recently completed properties. Jumeirah villas for sale range from AED 7.1M to AED 12.1M – with an ROI of 2.67%.
Arabian Ranches
Dubai's Arabian Ranches is expected to be the best villa community of 2021. An immigrant and local community in Dubai has a gated community, which is self-sustaining. In addition to apartments, villas, and townhouses, it has more than 4000 units developed by Emaar Properties. There are a variety of styles and layouts among the villas.
It is an ideal area for anyone interested in villas in Dubai. Recent statistics from our data analysts indicate that the average rental price for 3-BHK and 5-BHK villas in Arabian Ranches is AED 142k to AED 283k.
Are you interested in owning property here? Arabian Ranches offers villas for sale ranging from AED 2.9 million for a 3-bedroom unit to AED 5.3 million for a 5-bedroom unit. A return on investments of 5.06% ensures that Arabian Ranches fully deserves to be named Dubai's best villa community. Al Qudra Road connects the community with the center of Dubai via Sheikh Mohammed Bin Zayed Road.
Dubai Hills Estate
Consider Dubai Hills Estate if you are looking for a villa community in Dubai. It is even more impressive to live in a community with a championship golf course. Residents of the residential community, which is located in one of Dubai's best developments, have access to spacious housing options overlooking the downtown area. It also boasts a plethora of amenities and is located near the city center, making Dubai Hills Estate an attractive development. A villa in Dubai Hills Estate rents for an average price of 143k to 213k AED per year.
Villas for sale in Dubai in this community are also thought to be among the best. There are 3 to 5 bedrooms in Dubai Hills Estate and the average price range ranges from AED 3.5M to AED 6.8M. This area's villas typically achieve 4.53% returns on investment.
Among the top educational institutions in this villa, the community is GEMS International School. In addition to the 18-hole course, those who are interested in learning about golf will find it useful.
Al Barsha
Al Barsha is a Dubai residential development that is a great choice for those who want to live a relaxed life in Dubai. One day, you can find a good restaurant at a reasonable price, and the next day you can go to a plush cafeteria. Walking paths and running trails can be found in Al Barsha Pond Park. This community has many villas in Dubai to choose from!
Each villa in Al Barsha has a different number of rooms based on the needs of its residents. An average three-bedroom villa in Al Barsha rents for over AED 144k, while a five-bedroom home rents for over AED 231k. Since summer is here, a large family may want to consider villas with private pools in Al Barsha. Al Barsha is one of the non-freehold areas in Dubai, so villas for sale in Al Barsha are usually only available to local or GCC investors. There is an average price of AED 5.4M for a 4-bed unit in the community and AED 9.7M for a 5-bedroom house, with an ROI of 6.66%.
In addition to Media City and Internet City, it is easy to access a wide range of communities. As well as Al Khail Road, Al Barsha is also near Sheikh Zayed Road.
---
Interesting Related Article: "How to invest in Dubai real estate market"