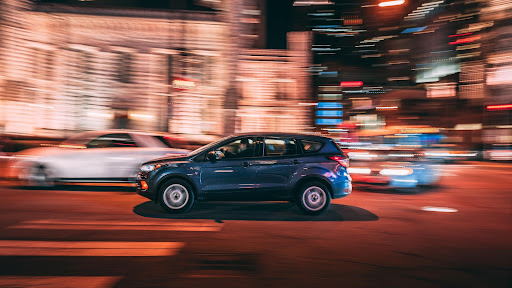 The SUV is among the most popular types of cars now. Demand from the public has risen by over 33% in the past year alone.
SUVs are known as sizeable cars that offer performance power. They have long been embraced by younger motorists, but what is interesting is that they are now also seen as suitable family cars.
Among other things they are notable for is their higher driver position compared to regular cars, which many regard as safer. That is a part of the family appeal.
Reasons for the popularity of SUVs
That higher position for the driver makes many feel safer behind the wheel of an SUV. This is because it lets the driver see the road and other cars better than they can at a more standard driving height.
It is not the only reason why people like them though. Others include:
Low running costs

High performance

Spacious interiors
Looking at the first of these, an SUV is surprisingly cost effective to run. They can be purchased at very affordable prices and are among the most fuel-efficient vehicles on the road.
That does not come at the cost of performance though. SUVs can deliver the sort of high-performance driving typically associated with sports cars, especially when they are fitted with hard-wearing tires like Falken or a similar brand.
Finally the spacious inside of an SUV makes it ideal for family travel, especially as it extends to plenty of room in the back for bags and other luggage. 
The best SUVs on the market at the moment
Ford Escape Hybrid
Anyone who wants to reduce their fuel consumption without sacrificing performance levels will find a hybrid SUV like this one ideal. The Escape Hybrid from Ford has a three-cylinder 2.5 liter engine, but it can be shifted to just two cylinders to lower consumption.
It is a very highly rated model for overall reliability, scoring 95 from a possible 100 for that. 
Lexus GX
This came out three years ago, but it is still one of the best SUVs around. It is a great choice if you want a luxurious vehicle, complete with plush interior fittings.
The engine is a V8 4.6-liter one that is not perhaps the most fuel-efficient model but does deliver high performance coupled with reliability.
Lincoln Corsair
Another top-notch SUV is the Lincoln Corsair from 2020. On the scale of reliability, it scores 96 out of a possible 100 and another plus point is the range of engines that it will run on. 
You can opt for a hybrid engine if you are concerned about the environment, should you choose the Grand Touring Model.
Acura RDX
In terms of dependability, the RDX rated 97 from 100. Given that more and more families are now opting for SUVs that is possibly a bigger selling point than high performance.
However its four-cylinder 2-liter engine is able to go from 0 to 60 mph within seconds, so it is no slouch in those terms either. It is also a fuel efficient choice.
Lexus NX
The second Lexus listed rates 98 points from 100 for its reliability. There are four possible engines available for it, two of them being hybrid ones and the other two internal combustion models.
So the potential to cut fuel consumption and protect the environment is there too. It is a car that offers lots of miles to the gallon even with the original 2.4-liter engine.
Lexus NX Hybrid
Lexus is probably the most highly rated manufacturer of SUVs and has the top model in its NX Hybrid. It scores an outstanding 99 points for dependability and comes with a four-cylinder 2.5-liter turbocharged engine that is fitted with twin electric motors. 
It is an outstanding car.
These six SUV models show the many advantages of them for both single people and families.
---
Interesting Related Article: "Audi unveils electric all-wheel drive e-tron SUV"