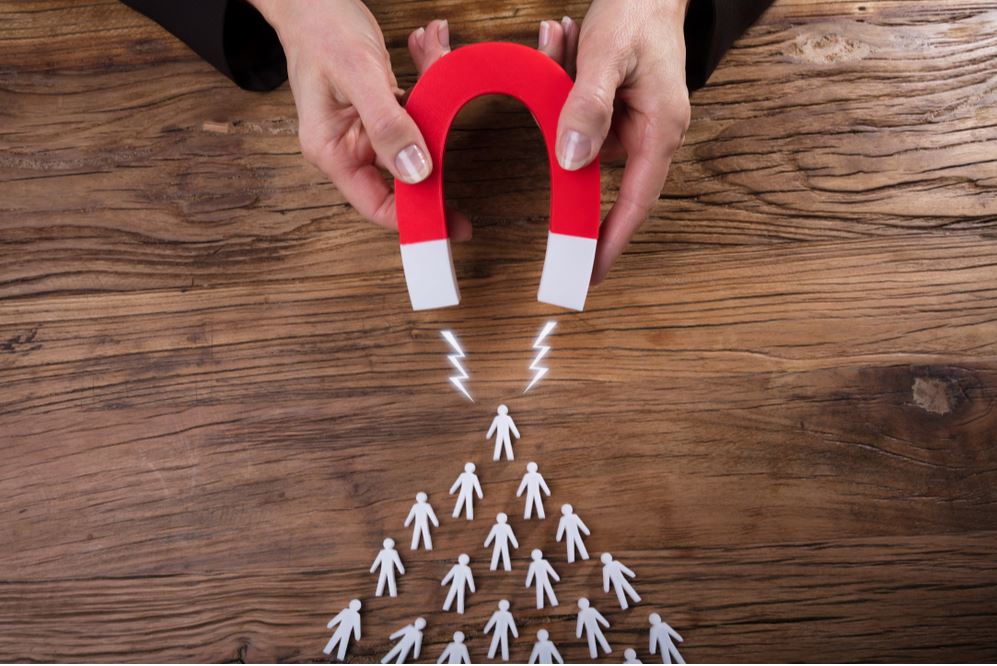 Lead management software can help you keep track of your leads, nurture them until they're ready to buy, and then help you convert them into repeat customers. But with so many different options on the market today, how do you know which one to choose? Here are seven lead management software solutions to help you capture more leads and increase sales revenue this year.
1) Learn more by reading blogs
If you're in the market for lead management software, you might feel overwhelmed by all the options. To help you narrow down your choices, we've compiled a list of seven lead management software solutions. Here are some things to keep in mind: 
-Price is always an important consideration when selecting new software. The most expensive option may not be right for everyone so if the price is an issue, check out our comparison chart that can help you make more informed decisions 
-There are also different types of customer relationship management (CRM) tools – some focused on prospecting and others on nurturing and supporting customer relationships 
-Determine what type of system best suits your needs before making any purchase
2) Ask questions on forums
When trying to figure out which lead management software is right for your business, asking questions on forums and getting input from other users is helpful. Here are a few questions you might want to ask – What problems does the product solve? 
– How easy is the interface? 
– What are some of the features? 
– Is it possible to sync with another system? 
– What kind of reporting tools does the software offer?
3) Survey your users
To determine which lead management software is best for your business, it's important to survey your users and get their feedback. What features are they looking for? What's important to them? What are their pain points? By understanding your users, you'll be able to choose software that meets their needs and helps you capture more leads.
BuzzStream: BuzzStream allows you to find people who've been talking about your company online in one easy search. It offers an intuitive interface that simplifies tracking down potential customers across multiple social media channels. – CapsuleCRM: With CapsuleCRM, you can set up triggers based on specific criteria (e.g., contacts who have visited certain pages on your website) to know when prospects are ready to buy.
4) Talk to your advisors
When starting a business, you can't do it alone. It would help if you had a team of advisors to help you make the best decisions for your company. That's why talking to your advisors about lead management software is important. They can help you find the right solution for your business and ensure you're using it effectively. There are a lot of options out there when it comes to this type of software. Here are seven solutions we recommend talking with your advisor about it.
Qualify prospects and send them relevant content 

Manage customer interactions across channels 

Build an email list of prospects who want to receive regular updates 

Streamline customer data, so you know who they are and what they want from you 

Sell products in person or online by showing customers personalized recommendations based on their interests 

Get actionable insights through in-depth reports on how your campaigns perform (e.g., time spent viewing website pages, bounce rates, etc.) 

Find new leads with effective social media marketing
5) Try free trials
Trying out different software solutions is a great way to see which works best for your business. Plus, most software providers offer free trials, so you can test the features and see if it's a good fit before committing. Here are seven lead management software solutions to help you capture more leads 1) Qualaroo – this tool is used to improve website conversions by asking visitors what they were looking for on the site 2) HubSpot CRM – With this software, you can connect with prospects via email and social media channels. It also offers in-depth reporting about who visits your website and how much time they spend there 3) Infusionsoft – Helps automate sales processes with effective marketing campaigns.
6) Research prices
When running a business, it's important to have lead management software in place to capture leads and track their progress efficiently. But with so many options on the market, it can be hard to know which one is right for you. Here are seven lead management software solutions that might suit your needs – ActiveCampaign: this program offers easy setup and scalable plans that fit any size company budget. 
Zoho Campaigns: this platform offers an all-inclusive package at a reasonable price point, making it ideal for startups or small businesses with low budgets. 

Infusionsoft: If you're looking for enterprise features without spending an arm and a leg, Infusionsoft may be worth considering.
7) Analyze features
When you're looking for lead management software, you want a solution to help you capture more leads and close more sales. But with so many options on the market, it can be hard to know where to start. With this in mind, we researched seven of the most popular lead management solutions and found out what makes them stand out from their competitors. With each product, we included pros and cons and key features to highlight. Whether you're a small business owner or managing an enterprise-level team, these software solutions should give you plenty of options when shopping around for new systems. 
-LeadGenius: A self-service lead generation platform with an easy setup process and a high level of customization.
---
You may be interested in: 7 Powerful Digital Marketing Tips Lawyers Can Use Today