As our elderly loved ones grow older, many of us face the decision to move them into a full-time nursing facility or put them in the care of a home care specialist so they can stay in their own home. Choosing a senior home care provider can be one of the most daunting tasks you'll ever face, so here are five things you should know before you start looking.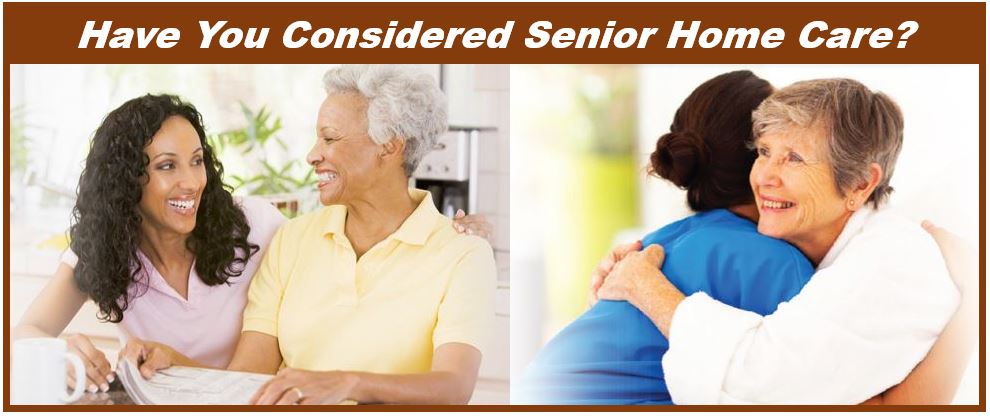 1. There's a difference between home care and home health
Home care providers can assist with anything from taking care of daily activities such as meal preparation, dressing, bathing, and shopping. Home health care providers are trained medical specialists who assist with medication, wound care, rehabilitation, and other medical tasks.
2. Home care can boost independence
It's common for a senior to not want to move out of their homes and into a nursing facility—-and who can blame them? Many of them live in homes they've owned for decades, with memories around every corner. Others don't like the thought of losing their sense of independence by moving into a managed facility.
In-home care providers allow seniors to stay in their homes and feel independent while still getting the care they need day to day. Many caretakers also serve as social connections for seniors, which can boost happiness and improve mental acuity.
3. In-home care providers can be expensive
While generally less expensive than a nursing facility, skilled in-home care can be expensive. Obviously, rates can also vary significantly from state to state and city to city, so be sure to check with the local providers on your list. If you want to find out more about the different kinds of training and certifications that caregivers need to have, then visit Caregiverlist's website to find out more. Insurance, including Medicare, will often pay for some or all of the in-home care, as long as it's recommended by a physician.
4. You can get care on any level
In-home care may range anywhere from an hour a week to 24/7 availability. Although seniors who need constant care and attention are typically better served by dedicated nursing facilities, an in-home care provider can be scheduled for any amount of time and will be available should any emergencies come up.
5. It's easier to hire an agency
Though you might be tempted to save money by hiring an independent caregiver, you'll have to be prepared to serve as an employer. This means interviewing candidates, performing background checks, filing employment taxes, taking out an employer's insurance policy, and personally ensuring that the caregiver you hire is doing their job to yours and your loved one's satisfaction.
If your independent caregiver is sick or can't make an appointment, it will be up to you to find a replacement—-possibly last-minute. Hiring an agency eliminates all of this extra work, which is well worth the added cost for many people.
Final thoughts
Hopefully you're now informed enough to start making decisions about your elderly loved one's care plan. Senior home care and home health care can be wonderful solutions for those who need tailored care, company, and want to maintain their sense of independence.
---
Interesting related article: "What about residential care?"