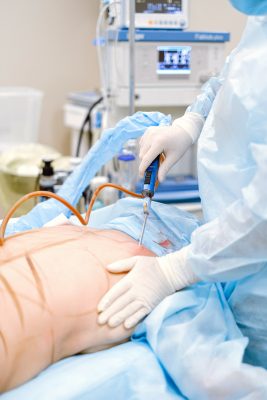 Undergoing reconstruction or plastic surgery is a big decision for anyone to make. One primary reason is that you have to live with it for your whole life. Good or Bad. The bigger aspect of this procedure is to choose the right surgeon. A good surgeon will give you best results not only aesthetically but medically as well. On the other hand, choosing an inexperienced surgeon could cost you dearly. To save from the repercussions of a plastic surgery gone wrong we're here to help. We have compiled a list of factors you must consider before selecting a surgeon for your plastic surgery in Las Vegas (or anywhere in the US). Let's dive-in:
1.   Consider your options
You can begin with asking friends and family for recommendations. Seek advice from your family doctor, anyone who has gone through such a procedure can lend you some advice on how to figure out the right choice. Go online, and read reviews and recommendations by top medical forums. Shortlist and filter out your options using the reviews and feedback you've gathered. And for the ones that make the cut to the last few probables go book an appointment to meet them personally. It is the wise thing to do as not all of them will be accepting new patients or available currently for the procedure.
2.   Research Surgeon's Credentials
Not a simple task, but it is necessary. First things first, only consider surgeons who are certified by the American Board of Plastic Surgery. This makes sure that the doctor is a trained professional with all the necessary skills, expertise and experience to practice Plastic Surgery in Las Vegas.
Go online and check whether or not your doctor has a history of disciplinary actions or malpractices attached with him. There are medical websites that tell you about the history, medical school, training hospital, experience and certifications available with every plastic surgeon in Las Vegas.
3.   Consider Experience and Reviews
A footballer is as experienced as the number of games he played and the quality of them. Experience plays a vital role in deciding upon the surgeon to gamble with your life. A plastic surgeon with 5 years of experience with the procedure you want to perform is a better choice with a surgeon of 15 years experience with only 2 surgeries of similar kinds.
You can even ask your doctor about how many patients with similar conditions they have faced in their career. A doctor that has undergone complicated surgeries with patients of similar condition is likely to do a better job if  there is any complication.
4.   Do you feel comfortable around your Doctor?
You should ask this question to yourself before deciding on the choice of surgeon for your procedure. Few patients are reluctant to share personal conditions with any random doctor. This is not what they should do. Going for a doctor of the same gender helps skip shyness in these cases. You should always relate to your doctor and feel confident in his/her abilities just in case any complication arises.
5.   Checkout the operation facility
Check out the care and assistance provided to patients in the hospital. Talk to the patients to get reviews and genuine feedback about staff and communication with the patients. Friendliness, waiting time, appointment scheduling and communication with the patients they all count while making the final cut.
Make sure that the operation facility is accredited by Accreditation Association for Ambulatory Health Care (AAAHC). Accredited facilities are one that have less than o.5% serious complications and low mortality rate of one in 57,000. The accreditation validates the quality of the hospital, equipment, treatment facilities and a healthy environment for best patient care.
One quick tip: You know the hospital is good when they are not trying to upsell or oversell anything.
---
Interesting Related Article: "6 Reasons Why Plastic Surgery Is a Good Idea in 2021"