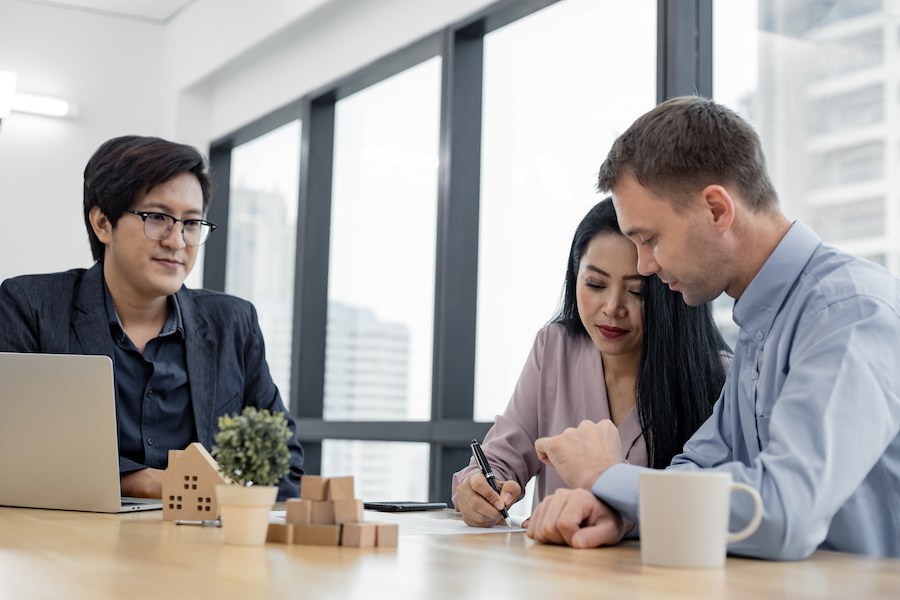 Who should use a mortgage broker?
Using a certified mortgage broker can benefit anyone looking to purchase or refinance a home. Certified brokers have the experience and expertise to help borrowers compare different options, get pre-approved, understand fees, and obtain the best loan under their circumstances. They know the ins and outs of loan types, have connections with lenders, and can handle all the arrangements associated with obtaining a mortgage. Ultimately, they provide informed advice beyond finding just a loan; they advocate for the borrower during one of life's most complicated financial transactions. Whether you are buying for the first time or refinancing your existing home loan, enlisting the help of Certified mortgage brokers is an important part of ensuring you make an educated financial decision.
What are the advantages of using a mortgage broker?
Working with a mortgage broker has advantages for those looking for a home loan.A professionally trained and licensed mortgage broker in Florida can provide access to multiple lenders so borrowers can compare rates and terms in the market. Moreover, brokers can streamline the entire application process by making the appropriate paperwork available and then negotiating on behalf of the borrower to ensure they get a great deal on their mortgage. Furthermore, a good broker is helpful throughout the life of the loan if any customers have any queries or issues with their mortgages. In sum, going through a mortgage broker can result in substantial savings in interest rates and time spent dealing with lenders directly.
What are the types of mortgage lenders?
There are a variety of types of mortgage lenders available to prospective homeowners. Each type has advantages and disadvantages regarding terms, rates, and overall customer service. Banks and credit unions are two of the most common mortgage lenders, offering FHA loans and other loan products with competitive interest rates. Other major institutions, such as mortgage brokers, make the process easier by introducing borrowers to larger financial organizations for further processing. Private lenders may provide unique opportunities for struggling borrowers but require close research to find the lender that best fits individual needs. Ultimately whichever type is selected should be one with whom you feel comfortable and confident in their ability to provide a quality loan product at a competitive rate.
What makes mortgage brokers different from loan officers?
Mortgage brokers are an exceptional resource for homeowners seeking a home loan. Unlike a loan officer, who typically works at a bank or financial institution, a mortgage broker is an intermediary between the lender and the borrower. They specialize in connecting borrowers with lenders that can provide them with custom-tailored loans for their needs. Thanks to the contacts they establish with various lenders, mortgage brokers can shop around for more competitive interest rates than what is normally available from a typical loan officer. Furthermore, they can assist homeowners in navigating through the complex mortgage market and advise them on the best long-term strategy to save money on total interest payments over the life of their loan.