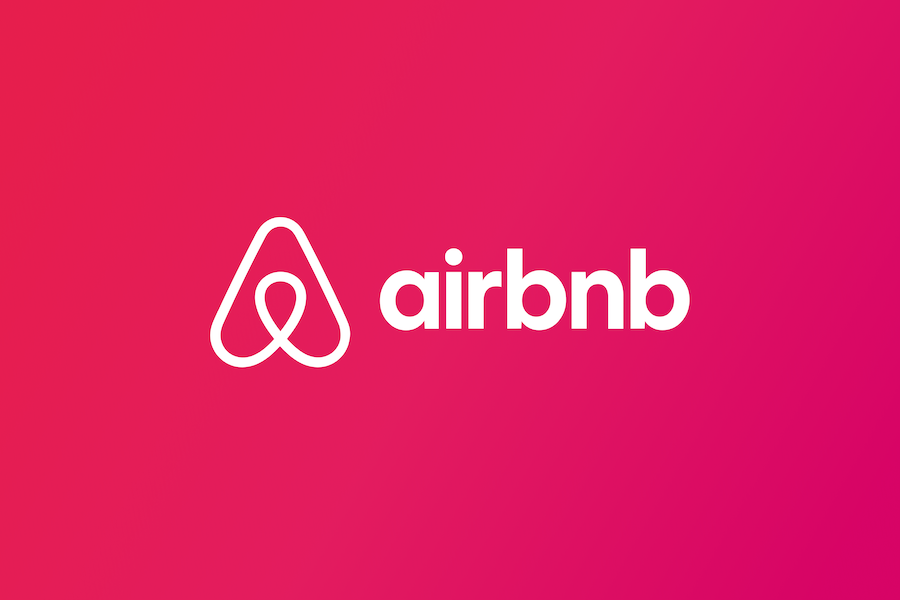 Airbnb, a global leader in the vacation rental industry, has unveiled its 2023 Winter Release, packed with new features designed to enhance the user experience for both hosts and guests. These features include "Guest Favorites", a revamped review system, integration with smart locks, and more options for Co-Hosts.
Guest Favorites: Airbnb's Cream of the Crop
The Winter Release introduces Guest Favorites, a curated list of the top 2 million Airbnb homes globally, selected based on exceptional guest ratings and reviews. These listings are identifiable thanks to a special badge.
Guest Favorites boast an impressive average rating of 4.9 stars, based on excellent reviews and consistent reliability. According to Airbnb, "these homes also receive high marks for ease of check-in, cleanliness, listing accuracy, Host communication, location, and value."
Reviews Are More Accessible
The Airbnb review system has also undergone a makeover, making it simpler for guests to gather essential information about a home.
A new feature displays a breakdown of a home's rating, giving guests a snapshot view of the property's 1 to 5 star reviews.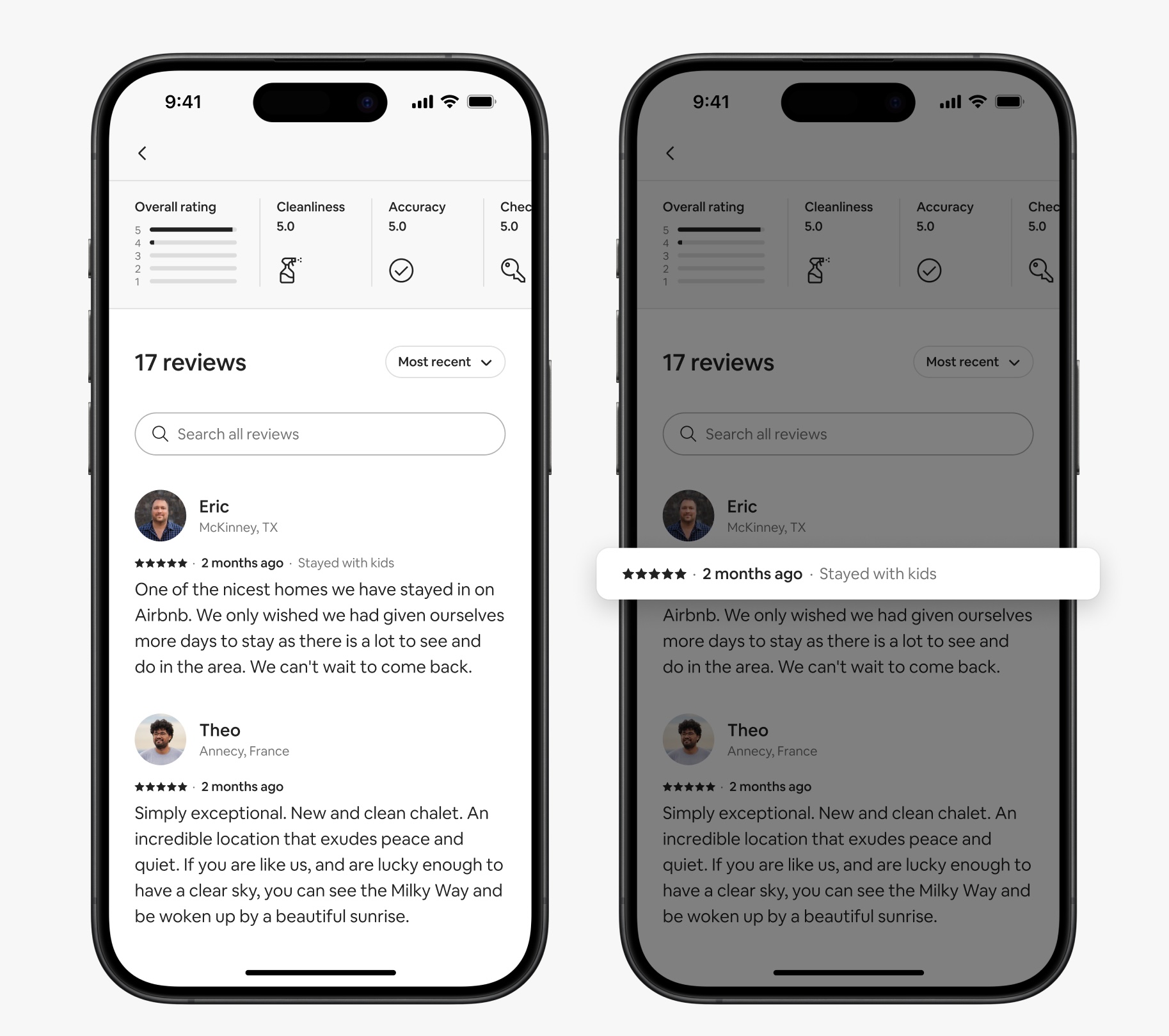 Guests can also sort reviews based on recency and rating, making it easier to find the most relevant information.
Additional details, such as the type of trip or length of stay, are provided, helping guests find reviews most relevant to their planned experience.
Host Experience – New Listings Tab
Hosts haven't been left out of the Winter Release's improvements. A new Listings tab allows hosts to showcase their property and its unique features better.
The new Listings tab lets Hosts create an AI-powered photo tour, edit their arrival guide, and share other details about their home in one place. This gives guests a more comprehensive understanding of the property before they book.
Redesigned dashboard with more information
In addition to the new Listings tab, the Winter Release introduces a host of other improvements for hosts. These include greater visibility of pricing, the ability to compare their prices with nearby listings, and a detailed breakdown of past and future payments.
A redesigned dashboard gives hosts a clear view of their earnings, including a detailed breakdown of past and future payments.
Seamless Check-Ins with Smart Lock Integration
In the near future, hosts in the US and Canada will be able to link their Airbnb accounts to compatible smart locks, making it easier to manage entry codes.
An automated system will create a unique code for guests, which they can conveniently access through the Airbnb app, receive via email, and be notified of shortly before their arrival. This code becomes inactive once the guest has checked out.
Improved Co-Hosting Features
With a significant increase in Co-Hosts joining the platform, Airbnb has introduced new payout options and improved in-app messaging features.
"Hosts have two new options for sharing payouts with Co-Hosts: share the cleaning fee or share the cleaning fee plus a percentage of the booking amount," Airbnb announced.
The company added that Hosts and their Co-Hosts "can now communicate in the app with new Inbox features to help them discuss and coordinate upcoming reservations."
Airbnb's Raising the Bar for Vacation Rental Platforms
Airbnb's new features should help it maintain its prominent position in the vacation rental market.
Guest Favorites is a feature designed to motivate hosts to improve their services and help guests make faster decisions by identifying highly rated accommodations.
The updated review system aims to make it easier for guests to find information that is most relevant to them by sorting and filtering reviews – potentially improving the user experience and assist in customer retention.
The smart lock integration reflects a move towards incorporating technology for the sake of convenience, aiming to simplify the process of checking in and managing properties for hosts.
All in all, these changes by Airbnb might influence competitors in the industry, potentially pushing them to upgrade their own services to keep up. It suggests a focus on enhancing the platform's offerings to appeal to users, with the broader goal of maintaining a competitive edge.