Akamai Technologies, Inc., is an American internet content delivery network company, that focuses on providing customers with cloud services for online content and business applications. It is based in Cambridge, Massachusetts, USA.
The "Akamai's Intelligent Platform" consists of a distributed network of servers and intelligent software, delivering over two trillion interactions daily.
Akamai's flagship platform optimizes data routes (by mapping paths across the Internet) and replicates and delivers content and applications from servers that are as near as possible to the end server, as opposed to using centralized servers.
The company has more than 170,000 servers in 100 countries across 1,300 networks.
Its solutions portfolio is comprised of: AQUA Web Solutions, KONA Security Solutions, SOLA Media Solutions, and TERRA Enterprise Solutions.
Akamai was founded in 1998 by Daniel M. Lewin, Tom Leighton, Jonathan Seelig, Preetish Nijhawan, and Randall Kaplan.
Overview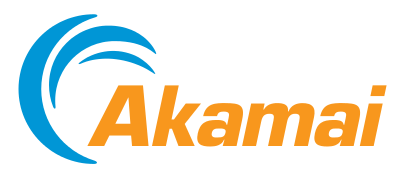 CEO: Thomson Leighton
Chairman: George H. Conrades
Industry: Internet, Cloud
Type: Public company
Listed on NASDAQ
NASDAQ stock symbol: AKAM
S&P 500 Component
Founded: 1998
Founders: Daniel M. Lewin, Tom Leighton, Jonathan Seelig, Preetish Nijhawan, and Randall Kaplan.
Revenue: $1.963 billion USD (2014)
Net income: $333.948 million USD (2014)
Earnings per share: $1.87 USD (2014)
Company head office: 150 Broadway, Cambridge, Massachusetts, USA
Employees: 5,105 (2014)
Website: http://www.akamai.com/
Investor relations number: 877.567.7167
Investor relations email: 

[email protected]
---
Akamai Technologies, Inc. Financial Results, Years Ended December 31
Operating data (in $ thousands)

2014

2013

Revenue
$1,963,874
$1,577,922
Cost of revenue
$610,943
$511,087
Research and development
$125,286
$93,879
Sales and marketing costs
$379,035
$280,380
General and administrative costs
$325,845
$255,218
Total costs and operating expenses
$1,474,355
$1,163,954
Income from operations
$489,519
$413,968
Income before income taxes
$479,776
$419,554
Net income
$333,948
$293,487
Balance sheet data (in $ thousands)
Total assets
$4,001,546
$2,957,685
Total liabilities
$1,056,211
$328,254
Total stockholders' equity
$2,945,335
$2,629,431
Common share data (in $)
Basic earnings per share
$1.87
$1.65
Diluted earnings per share
$1.84
$1.61
Cash flow data (in $ thousands)
Net cash provided by operating activities
$658,070
$563,908
Net cash used for investing activities
$(1,178,806)
$(313,108)
Net cash used for financing activities
$436,027
$(115,243)
Cash and cash equivalents at end of year
$238,650
$333,891
Source: "Akamai Technologies, Inc. Form 10-K 2014"
---