Alibaba Group's new CEO, Daniel Zhang, said that the company will prioritize expansion abroad this year and focus on globalization.
Alibaba, which operates platforms that handle more transactions than Amazon.com Inc and eBay Inc combined, is going to be investing heavily in new and existing overseas operations.
Zhang told employees that the E-commerce giant "must absolutely globalize and it must be a successful effort."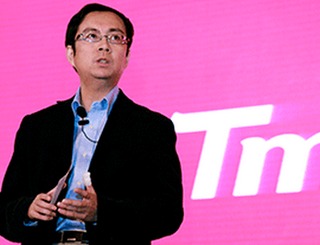 Daniel Zhang was named chief executive officer in May 2015.
According to a report on Thursday on Alibaba's news and commentary website, Alizila., Zhang said: "We must absolutely globalize,"
"We will organize a global team and adopt global thinking to manage the business, and achieve the goal of 'global buy and global sell," he added.
Most of Alibaba's revenue comes from its Chinese online marketplaces.
However, the firm has recently made a number of significant investments in sectors abroad.
It recently announced that it will establish a cloud computing base in Dubai and increased its stake in US e-retailer Zuilily Inc.
---
---
Zhang also said that that the company will employ more people abroad:
"We will have employees from all over the world that look different from each other," he said.
"We have to take the time to understand them to understand their habits, cultural differences and way of thinking. This is how we become truly an international company."
In the first quarter Alibaba posted a 39 percent in revenue from China commerce to $2.2 billion. International commerce increased 27 percent to $264 million.
Zhang said if the company fails to globalize it won't be able to last 100 years.
---
Video – E-Commerce
Alibaba is an e-commerce giant. The E-commerce business model focuses on carrying out commercial transactions through electronic networks, such as the Internet.
---