An Alibaba Tango investment of $215 million has been announced by the two companies. Alibaba is China's major eCommerce company, and Tango is an American-based free mobile messaging service.
Jerry Yang, co-founder of Yahoo, is investing an additional $65 million, raising the total investment round to $280 million.
Alibaba announced a flotation plan in the US last week after negotiations with the Hong Kong Stock Exchange broke down. Most experts expect it to take place at the New York Stock Exchange. Analysts forecast that up to $15 billion could be raised by the listing.
Over the past few months, several smartphone messaging apps have been acquired by Internet and social networking companies.
Tango is a smartphone messaging app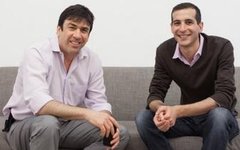 Tango is a cross-platform messaging application software for smartphones developed by TangoME Inc., based at Mountain View, California. Tango was formed in September, 2009.
It is a popular app for video calls by people using Wi-Fi, 3G, and 4G networks. It also allows music to be shared through Spotify's streaming service as well as providing some networking services.
Tango was mainly created for Android devices, but it is also compatible with Windows Phone 7, PCs, and iOs. It has partnered with the photo-editing company Aviary.
PCMag rates Tango as the simplest mobile chat app out there, with an excellent range of support. However, it also deducted some points for poor voice quality.
Alibaba Tango investment to gain presence in internet messaging
Tango, with more than 200 million users, will hopefully help Alibaba consolidate its presence in the internet messaging environment.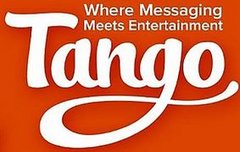 Mobile messaging apps have been growing rapidly over the last couple of years. WhatsApp, which was acquired by Facebook for $19 billion in February, has over 500 million subscribers; its subscriber base is said to increase by over 1 million each day.
Japan's Rakuten Inc. bought Viber Media, another mobile messaging service, for $900 million last month.
In a blog post, Tango founders Eric Setton and Uri Raz wrote:
"The sheer power of free communication has changed the way we connect with others. Today, the amount of texting from over-the-top messaging apps surpasses carrier SMS."
"We're proud that Tango has become a part of this industry disruption and even more excited that Tango has become a preferred place for our members to communicate and share with friends and family."
Tango to invest in more features
Setton says the latest cash injection will be used to increase the size of its workforce, which currently stands at 160 workers, as well as developing a wider range of features for its service.
Neither company has revealed how much of a stake Alibaba will have in Tango for its $215 million.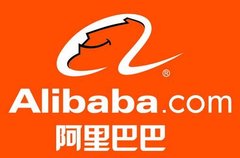 Tango is estimated to be worth over $1 billion today; so far it has raised $367 million since starting up.
Alibaba's Executive Vice Chairman, Joe Tsai, said:
"We were simply blown away by the vision and quality of the team at Tango and believe they have a disruptive way of looking at the mobile and messaging opportunity."
Setton and Raz wrote:
"The way we see it, this is just the beginning for Tango. We believe that messaging apps will fundamentally change the way content and services are distributed. We are very excited to continue to build upon our foundation of free communications, while extending into new growth areas in social networking and content."
"We know that we can't do it on our own, and for that reason, we couldn't be more excited to announce our newest investor, Alibaba Group."
Video – Tango announcement
Written by [google_authorship]