Google made a surprise announcement on Monday that completely changes its operating structure.
The tech giant said that it has formed a new publicly traded parent company called Alphabet.
Under the rebranding, Alphabet will contain subsidiaries to separate Google's core web advertising business from recent ventures such as the "smart-home" unit Nest, and the drone research arm.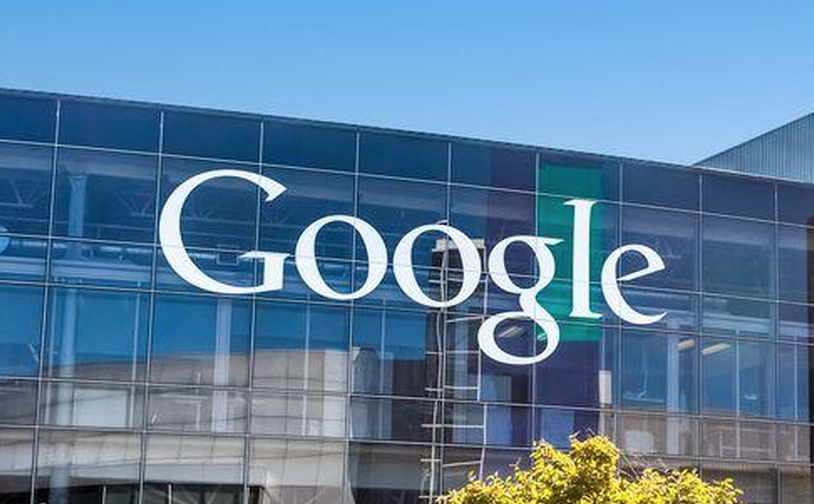 Google Inc. announced that it will be creating a parent company called Alphabet.
"Alphabet Inc. will replace Google Inc. as the publicly-traded entity and all shares of Google will automatically convert into the same number of shares of Alphabet, with all of the same rights," Larry Page said in Monday's announcement.
"This new structure will allow us to keep tremendous focus on the extraordinary opportunities we have inside of Google," added Page.
Re-structuring
Larry Page will be the CEO of Alphabet, while Brin will be president and Eric Schmidt will be executive chairman.
Porat will be the CFO of Alphabet and the current Google directors will become directors of Alphabet.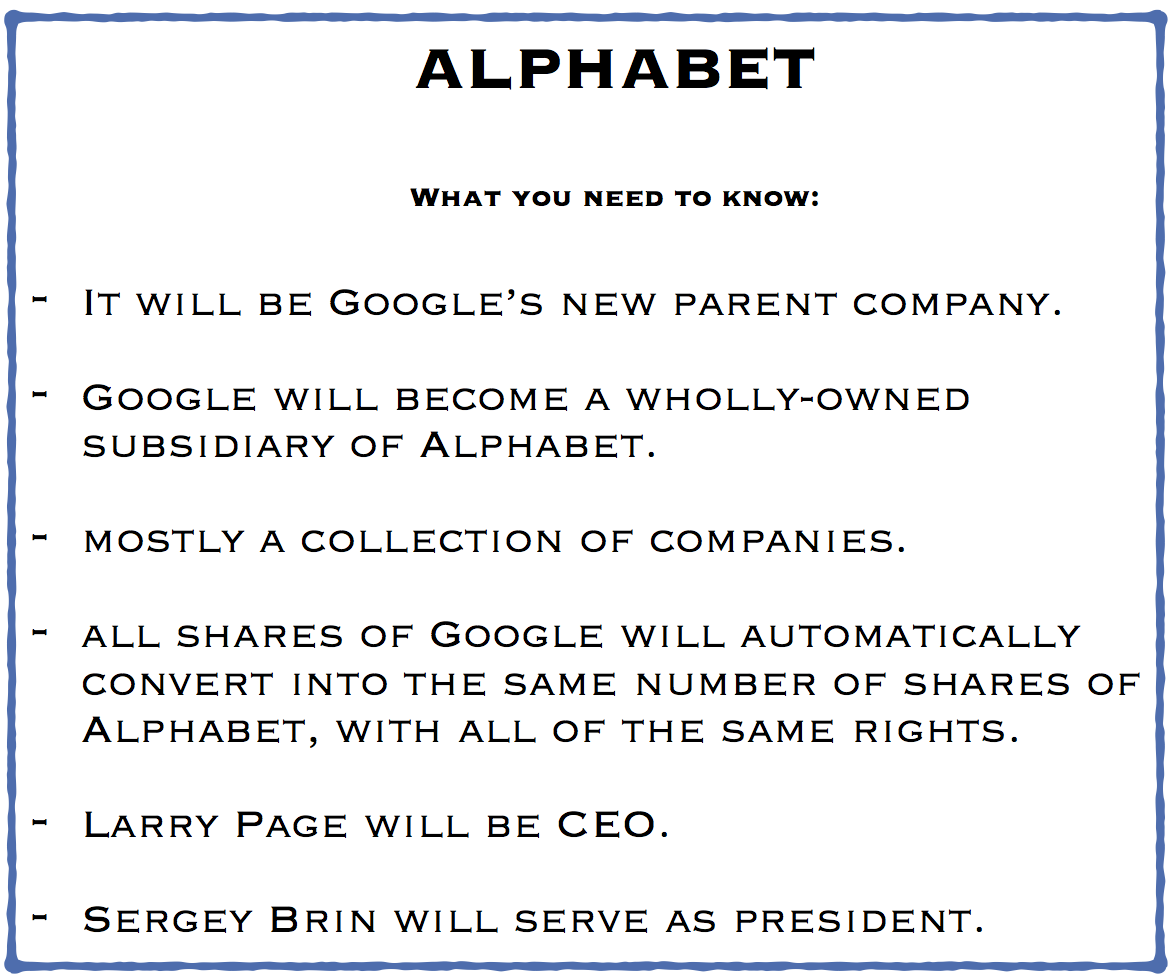 "We will rigorously handle capital allocation and work to make sure each business is executing well," Page said.
Adding:
"Alphabet will also include our X lab, which incubates new efforts like Wing, our drone delivery effort.
"We are also stoked about growing our investment arms, Ventures and Capital, as part of this new structure."
It will give the company more flexibility
It makes sense for Google to rebrand itself.
Under the new structure the company will have a much greater degree of flexibility.
In addition, it will make it easier for the company to spin off units into their own public companies.
"Fundamentally, we believe this allows us more management scale, as we can run things independently that aren't very related," said Page.
He added:
"Alphabet is about businesses prospering through strong leaders and independence. In general, our model is to have a strong CEO who runs each business, with Sergey and me in service to them as needed."
Why the name "Alphabet"?
Page said that the name Alphabet was chosen because of its meaning. It is "a collection of letters that represent language, one of humanity's most important innovations", and is "the core of how we index with Google search!"
He added:
"We also like that it means alpha-bet (Alpha is investment return above benchmark), which we strive for!"
Sundar Pichai (pictured above) is Google's new CEO as a result of the restructuring. Credit: Maurizio Pesce
Sundar Pichai is Google's new CEO
With all the restructuring involved there will need to be someone to step up and manage Google.
Page said that "it is clear to us and our board that it is time for Sundar to be CEO of Google. I feel very fortunate to have someone as talented as he is to run the slightly slimmed down Google and this frees up time for me to continue to scale our aspirations."
Sundar was born in India, he earned his Bachelor of Engineering degree from Indian Institute of Technology and holds an M.S. from Stanford University and an MBA from the Wharton School of the University of Pennsylvania.
He joined Google in 2004 where he was in charge of product management and innovation efforts for products such as Google Chrome and Chrome OS.  On 24 October, 2014 he was appointed Product Chief by then-CEO Larry Page.