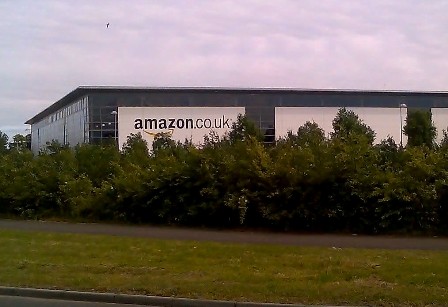 Amazon is expanding its presence in Britain's grocery market with the launch of a new service for its Prime customers called "Pantry".
Pantry allows Amazon Prime customers to purchase basic groceries online and receive them the next day.
The service currently has a range of over 4,000 goods, offering major brands in food, drink, household supplies, health, beauty, child and pet care.
It should be noted that the service does not offer fresh fruit and vegetables.
Customers must have an Amazon Prime subscription to use the service, which typically costs around £79 a year – currently on offer at £59.
Members can fill up as much or as little of an Amazon Pantry box as they want for one day delivery with a £2.99 fee for the first box and 99p for each additional box in the same order.
Helene Parthenay, Amazon Pantry Manager at Amazon.co.uk, said: "Amazon Pantry has been designed to take the heavy lifting out of replenishing the often bulky basics and store cupboard essentials that people need every day,"
"We're always looking to innovate on behalf of our customers and find ways to save them time and money. We think they will love the broad selection, quick delivery and low prices of Amazon Pantry."
---
---
The company said that it plans to add thousands more products to its Pantry range over the next few weeks.
Amazon Pantry is already available in the United States, Germany and Japan.
The launch of the new grocery service in the British market is set to increase pressure on traditional supermarkets across the country which are already in the midst of a fierce price war.