American Express Company is a multinational banking and financial services company based in New York City, USA.
The company focuses on providing payment, travel, and expense management solutions for individuals and businesses of all sizes.
It is currently the world's largest card issuer by purchase volume in addition to operating the world's largest travel network, processing millions of transactions on a daily basis as the "premium network for high-spending card-members".
American Express started out as an express mail business in 1850.
The company was founded as a joint-stock corporation following a merger of the express companies owned by William G. Fargo, Henry Wells, and John Warren Butterfield. In 1882 American Express expanded its financial services segment with its money order business.
Overview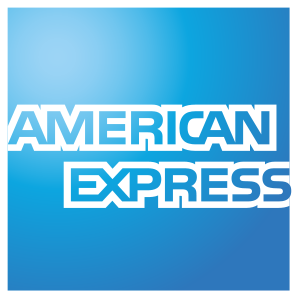 Chairman and CEO: Kenneth Chenault
Industry: Banking, financial services
Type: Public
Listed on the New York Stock Exchange
NYSE stock symbol: AXP
S&P 500 Component
Dow Jones Industrial Average Component
Revenue: $34.292 billion USD (2014)
Net income: $5,885 million USD (2014)
Diluted earnings per share: $5.56 USD (2014)
Founded: 1850
Founders: Henry Wells, William Fargo, and John Warren Butterfield
Headquarters: 200 Vesey Street, New York City, New York 10285, USA
Employees: 54,000 (2014)
Website: https://www.americanexpress.com

Investor relations contact number: 212-640-2000
Investor relations email: 

[email protected]
---
American Express Company Financial Results, Years Ended December 31
Income data (in millions of USD)
2014
2013
Non-interest revenue
$28,820
$27,927
Interest income
$7,179
$7,005
Interest expense
$1,707
$1,958
Net interest income
$5,472
$5,047
Revenues net of interest expense
$34,292
$32,974
Revenues net of interest expense after provisions for losses
$32,248
$31,142
Total expenses
$23,257
$23,254
Net income
$5,885
$5,359
Comprehensive income
$5,392
$4,860
Balance sheet data (in $ millions)
Total assets
$159,103
$153,375
Total liabilities
$138,430
$133,879
Total shareholders' equity
$20,673
$19,496
Common share data (in $)
Basic earnings (loss) per share
$5.58
$4.91
Diluted earnings (loss) per share
$5.56
$4.88
Cash flow data (in $ millions)
Net cash provided by operating activities
$10,990
$8,547
Net cash provided by investing activities
$(7,967)
$(7,269)
Net cash provided by (used in) financing activities
$11
$(3,891)
Cash and cash equivalents at beginning of year
$19,486
$22,250
Cash and cash equivalents at end of year
$22,288
$19,486
Source: "American Express Company Form 10-K 2014"

---