Apple is completely rethinking the Mac Pro, its standalone desktop computer, to accommodate high-end CPUs and larger single GPUs, according to recent reports.
"We are completely rethinking the Mac Pro," Phil Schiller, Apple's SVP of worldwide marketing was quoted by BuzzFeed as saying during a meeting with reporters at Apple's Machine Shop hardware prototyping lab.
"Since the Mac Pro is a modular system, we are also doing a pro display. There's a team working hard on it right now," he added.
However, "you won't see any of these products this year," Schiller said.
Meanwhile, until the release of a "new model", there will be a limited refresh of the current generation machine. Apple is upgrading the Mac Pro lineup to include a six-core CPU (up from four) in the $2,999 model and an eight-core CPU (up from six) in the $3,999 model.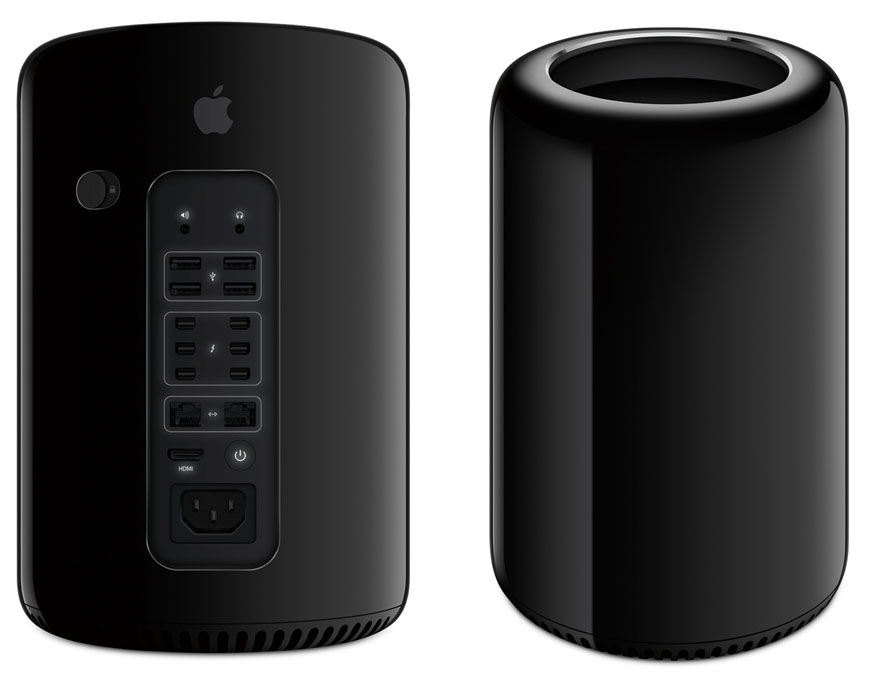 The current, second generation Mac Pro launched in 2013. It's case design was completely overhauled, featuring a polished reflective aluminum cylinder built around a central thermal dissipation core. It's vented by a single fan, with air circulating from under the case, through the core, and out the top of the case.
It was designed under the assumption that it would become more commonplace to use multiple GPUs to carry out complex tasks. However, manufacturers have instead focused on designing parts that maximise the output of a single GPU, which give out more heat as a result, making the trash-can-like design a slight issue.
"The way the system is architected, it just doesn't lend itself to significant reconfiguration for somebody who might want a different combination of GPUs," Techcrunch quoted Apple's hardware chief John Ternus as saying.
"We realised we had to take a step back and completely re-architect what we're doing and build something that enables us to do these quick, regular updates and keep it current and keep it state of the art, and also allow a little more in terms of adaptability to the different needs of the different pro customers."
---
---
Craig Federighi, Apple's SVP of software engineering, added: "I think we designed ourselves into a bit of a thermal corner… being able to put larger single GPUs required a different system architecture and more thermal capacity than that system was designed to accommodate."
Tech blogger John Gruber, who also attended the meeting, said in a comprehensive analysis of the development:
"No matter how disappointing you consider today's speed bump updates to the lineup, they're certainly better than no updates at all. But there was no way Apple could release today's speed bumps without acknowledging that in and of themselves, these updates do not suggest that Apple is committed to the Mac Pro.
"In fact, if they had released these speed bumps without any comment about the future of the Mac Pro, people would have reasonably concluded that Apple had lost its goddamned mind.
"Ultimately, actions speak louder than words. But I very much like the words I heard yesterday."