Apple has made progress on the racial diversity of its U.S. workforce.
The tech giant unveiled new information about the demographics of its workforce in the US in a recent report, which showed that the number of white employees dropped from 61.3% in 2014 to 59.5% in 2015.
Only 8.6% of the company's workforce is African American, but that is a slight increase from 8% in 2014.
The percentage of Asian employees climbed up from 16.3% in 2014 to 17.4% in 2015.
Hispanics accounted for 11.7% of the company's workforce, up from 11.5%.
There was also a slight increase in the number of female employees. Women accounted for 30% of the company's workforce in the US in 2015, up from 28.7% in 2014.
However, the number of female managers dropped from 27.7% to 27.1%.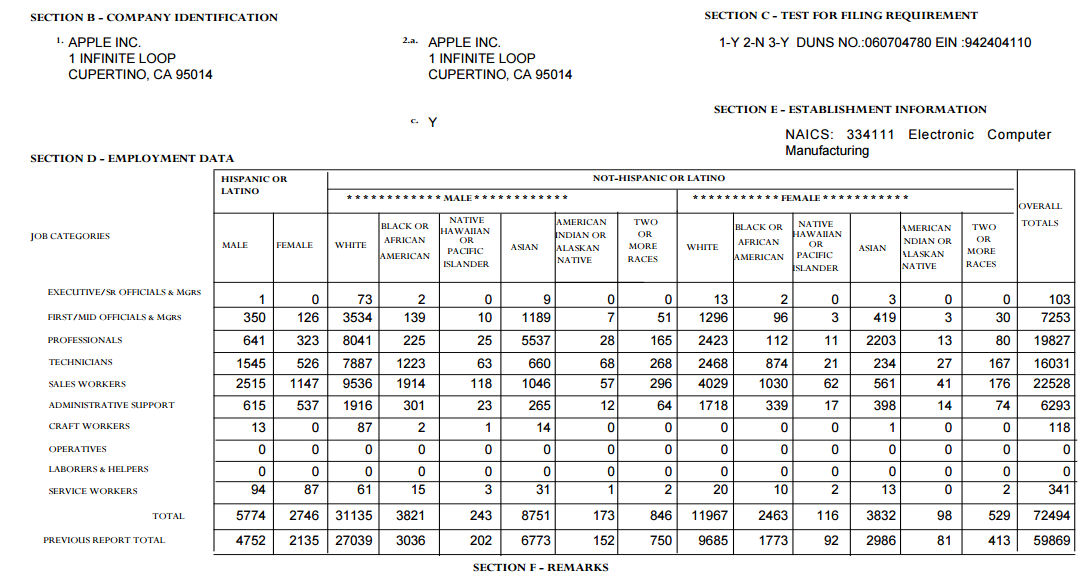 Apple still lags far behind its rivals Google and Microsoft when it comes to hiring workers from underrepresented backgrounds.
The company's leadership is its least diverse section; 72% of the tech giant's executives are male and 62% are white.
Of 18 Apple senior level executives, only three are women and one is black. Five of its eight board members are white men.
The report represents a snapshot of the company's US workforce in August 2015.
However, Apple says that the numbers are "not how we measure our progress."
CEO Tim Cook said: "We know there is a lot more work to be done."
Apple had 72,494 U.S. employees as of August, up 21.1 percent from the previous year.