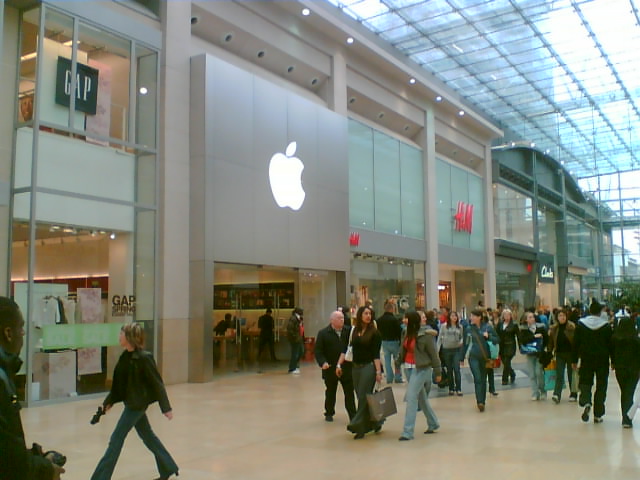 Apple has urged the Trump administration to drop plans to place tariffs on $300bn (£236.1bn) worth of Chinese products.
The US has warned that it may target Chinese goods if the two countries are not able to reach an agreement on trade.
Apple said that the tariffs would "tilt the playing field" to its global rivals, particularly its Chinese counterparts.
The proposed 25% tariffs would impact almost all of Apple's major products, including the iPhone, MacBook, AirPods, and Apple Watch. It would also cover accessories that Apple makes for these devices, such as monitors and keyboards.
"We urge the US government not to impose tariffs on these products," Apple said in its filing to US Trade Representative Robert Lighthizer.
Additional tariffs would hurt its "global competitiveness".
"U.S. tariffs on Apple's products would result in a reduction of Apple's U.S. economic contribution," the company said.
Last year Apple announced its intention to make "a total direct contribution to the U.S. economy of over $350 billion over 5 years." The company is currently the largest U.S. corporate taxpayer to the U.S. Treasury and "pays billions more each year in local property, sales, and employee taxes."
Apple also noted that Chinese competitors don't have a significant presence in the US market and would therefore not be impacted by the US tariffs.
"A US tariff would, therefore, tilt the playing field in favor of our global competitors," the company wrote.
Dell, HP, Intel, and Microsoft, filed a joint submission earlier this week which said that the tariff proposals "threaten to disproportionately harm multiple US interests".
"The tariffs will harm US technology leaders, hindering their ability to innovate and compete in a global marketplace," the four companies said.
If the tariffs do go into effect, there is not much that companies such as Apple can do to avoid them. It is possible that they'll begin exploring the option of moving production out of China to other South East Asian countries, such as India and Vietnam.
In fact, according to the Nikkei Asian Review, Apple recently asked its major suppliers to evaluate the cost implications of moving 15% to 30% of their production capacity from China to Southeast Asia.