Asda announced that it will increase how much it pays its milk suppliers to "a level that will assist" farmers.
The supermarket chain said that it will pay 28p per litre for all of its liquid milk from Monday (August 17), higher than the current average price paid to dairy farmers for milk – of only 23.66p per litre.
To put things in perspective, it costs farmers approximately 30-32p to produce each litre of milk.
Despite Asda still paying slightly below the production cost, farming unions have welcomed the news.
The National Farmers' Union (NFU) said that Asda's commitment is a significant leap forward in recognising the true value of British dairy products.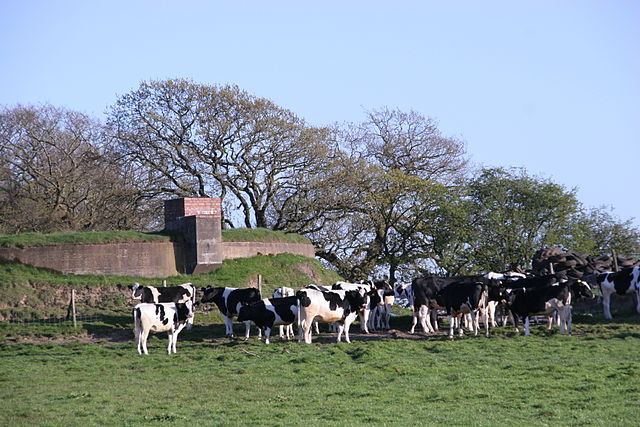 It costs farmers in the UK more to produce milk than the amount they are paid when they sell it.
NFU pleased that Asda has moved to support farmers
NFU President Meurig Raymond said: "The NFU has been lobbying tirelessly for Asda to recognise the plight of the dairy industry so we are pleased that Asda has moved to support farmers in their hour of need.
"It is clear from Asda that this commitment is to support the UK dairy industry at a time of crisis. It is now important that Arla ensures this is delivered to British farmers on the ground, with immediate effect.
"This decision recognises that our dairy farmers need a fair price so consumers can ensure they have access to British dairy products now and in the future."
Some supermarkets in the UK, such as Waitrose, Marks & Spencer, Tesco, and Sainsbury's pay farmers a price for milk higher than its cost of production.
However, other major retailers such as Asda, Lidl and Aldi do not currently have these type of arrangements with farmers.
Why has the price of milk declined?
A lack of global demand in milk has resulted in an over-supply in the UK. This has created difficult conditions for the majority of dairy farmers across the country.
Experts believe that falling milk prices is partly due to the Russian ban on imports, as well as a slump in demand from China for dairy products.
---