Aston Martin has partnered with Chinese electronics giant 'LeEco' to develop Britain's very first luxury full-electric car. The partnership was announced at a news conference in Frankfurt, Germany.
LeEco was the backer of the electric car start-up Faraday Future.
The two firms signed a Memorandum of Understanding (MOU) to create a production version of the Aston Martin RapidE electric vehicle concept – an electric variant of Aston Martin's iconic four-door 'Rapide S' sports car.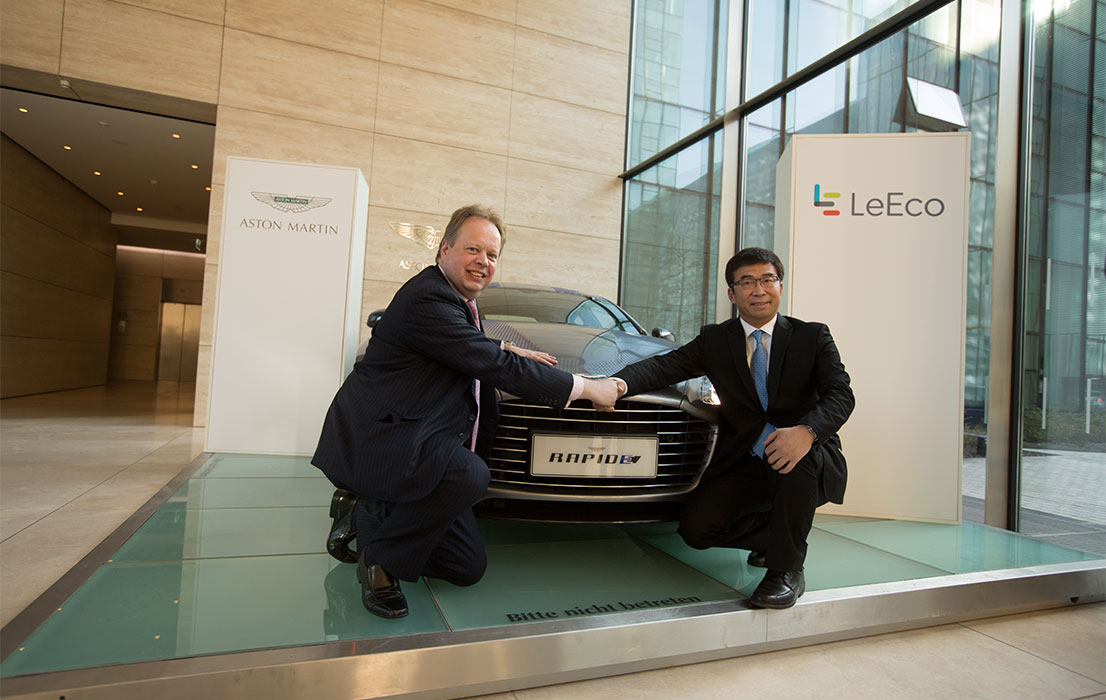 According to Aston Martin, the partnership will see the two companies working together "in developing and manufacturing RapidE, with potential for adding a range of next-generation connected electric vehicles on behalf of Aston Martin, LeEco and Faraday Future."
The first model developed by the two companies will be the Aston Martin RapidE.
The first concept prototype of the RapideE was unveiled outside Lancaster House in London last October. Aston Martin CEO, Dr Andy Palmer, said: "We see luxury electric vehicles as an intrinsic part of our future product portfolio and welcome ChinaEquity into the next phase of study for the project development. The exciting RapidE concept tangibly demonstrates the capability and ambition of Aston Martin towards developing low- and zero-emission sports cars."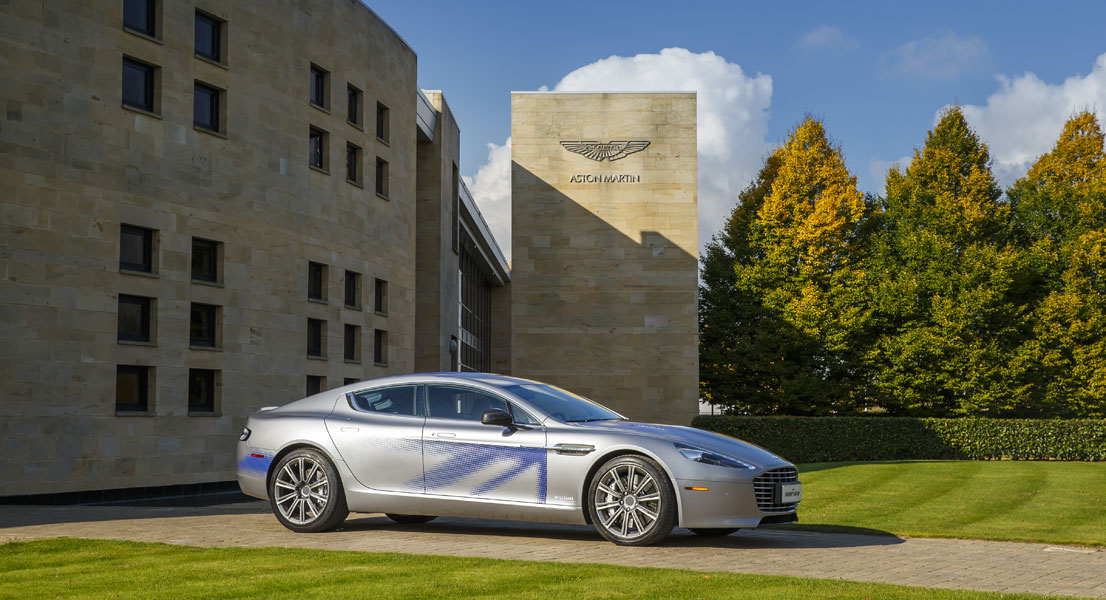 Aston Martin and LeEco have made progress on production feasibility, such as the identification of technology solutions for battery systems and powertrain.

The two companies are now set on bringing the RapidE to market in 2018 by combining the best technologies from both their portfolios.
---
---
Commenting on the signing of the MOU, Mr. Ding Lei, co-founder and global vice chairman of SEE Plan, said: "Signing of this MOU ushers a new phase of the collaborations between Aston Martin and LeEco. LeEco's SEE Plan is dedicated to build electric, smart, connected and socialized cars.
"We have been targeting the highest standard in the auto industry in terms of design, R&D and manufacturing of our electric cars. We hope that, by strengthening collaborations with Aston Martin, our future models will provide premium qualities and delicate arts and crafts as good as those of Aston Martin."
Aston Martin CEO, Dr Andy Palmer, commented: "Aston Martin are dedicated to developing a range of cars with low emission technologies. We have been encouraged by the project speed and technical depth shown by Letv in the development of the RapidE concept towards full production. Bringing the RapidE to market by 2018 is an important milestone for both companies."
Last month at CES LeEco (formerly Letv) and Aston revealed the first results of their collaboration; the Aston Martin Rapide S electric sports car. The car incorporates the latest Letv Internet of the Vehicle (IOV) system, which links to Letv's Cloud service, LeCloud, providing remote monitoring and connection with other Letv-developed vehicles and products.