The world's busiest airport in 2017 was Hartsfield-Jackson Atlanta International Airport, according to preliminary passenger numbers for the year released by the Airports Council International (ACI) trade group.
Almost 104 million passengers passed through the Atlanta airport last year.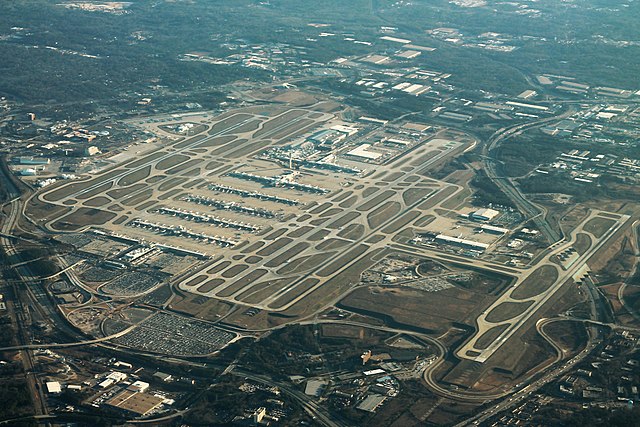 Hartsfield Jackson, the hub of Delta Air Lines, kept its title as the world's busiest airport even though it experienced a 0.3% drop in passenger numbers. The airport is within a two-hour flight of 80% of the United States' population.
Beijing Capital International Airport came in second spot with 95.8 million passengers passing through and Dubai (DXB) remained in third position with 88.2 million passengers.
ACI also revealed its preliminary global summary of year-over-year growth for 2017, compared to 2016.
On a year-over-year basis:
Total passengers rose by 6.6%
Total international passengers increased 8.4%
Total cargo (includes mail) was up by 7.9%
Total international freight rose 9.9%
Total aircraft movements rose by 2.4%
Angela Gittens, Director General, ACI World, commented:
"The surge in cargo volumes and passenger numbers across many of the world's airports is testament to heightened business and consumer confidence, at least in the short term.
"The world's airports continue to be a vital link in the economic multiplier effect that aviation provides and the role it plays as an enabler for global commerce is growing."
"The universal access to online retail and e-commerce platforms represents a competitive pressure to the traditional brick and mortar retail shops in certain markets but the huge growth in e-commerce has fuelled the air cargo side of the airport business. This has resulted in increased global activity, especially in major markets such as China and the US."
Gittens added, "The spectre of uncertainty regarding trade policy among major economies comes at a time when global commerce and our industry has recently thrived. The trans-pacific link, for instance, is an important ingredient in boosting international passenger traffic and international freight volumes".
"Connecting people, business and places still remains paramount to the aviation sector despite the recent threats of a step backwards in market liberalization in some major economies," Gittens concluded.