Rupert Stadler, chief executive of Audi, was arrested in Munich on Monday on suspicion of fraud and concerns he would suppress evidence in an ongoing investigation into the diesel emissions scandal.
News of his arrest comes a week after prosecutors in Munich searched Stadler's home.
Stadler has been an Audi board member since 2003 and was appointed chief executive of Audi in 2010.
"As part of an investigation into diesel affairs and Audi engines, the Munich prosecutor's office executed an arrest warrant against Mr Professor Rupert Stadler on June 18, 2018," the Munich prosecutor's office said in a statement.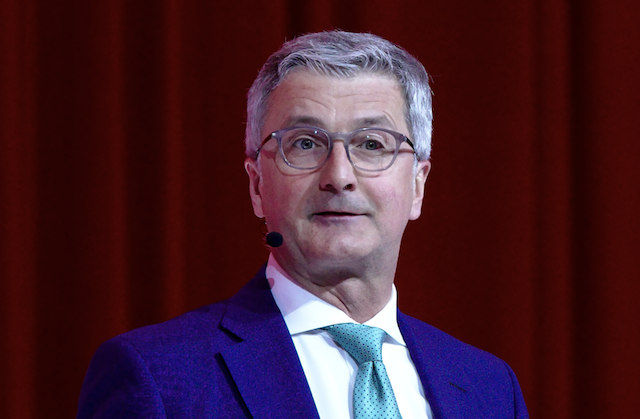 Volkswagen, the parent company of Audi, admitted in 2015 to using illegal devices in vehicles with diesel engines in the US to cheat emissions tests.
Initially the devices were only found in VW cars but several Audi models were also affected.
At the beginning of the year, Germany's KBA automotive watchdog found emission-control software in Audi's latest Euro-6 diesel models and ordered a recall of 127,000 vehicles.
Audi has been accused of selling 210,000 diesel cars that had emissions cheating software in the US and Europe, starting in 2009. The company is also being investigated over allegations of illegal product promotion and fraud.
According to Deutsche Welle, VW will be holding a board meeting to discuss the charges against Stadler.
Shares in Volkswagen fell by more than 2.5% after news of Stadler's arrest.