Audi is the midst of developing an all-electric car to compete with Tesla's Model S. The car will use technology from Audi's R8 e-tron.
According to Audi, it is aiming for a range of 450 kilometers (280 miles), which is in line with what the Tesla Model S can achieve.
Technical development boss at Audi, Prof. Dr. Ulrich Hackenberg said that the model will arrive in 2017.
It is not yet known whether the car will join of Audi's existing model ranges or be created as a completely new model.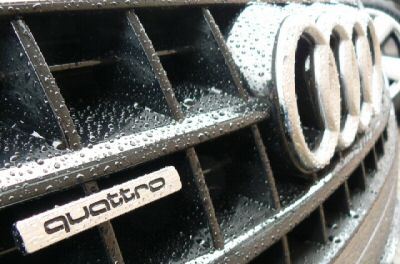 Audi CTO Ulrich Hackenberg told Auto Express:
"I was able to reengineer the R8 e-tron project and technology with the team and we are on the way to a range of 450km (280 miles). Let's say that technology will also be carried over and is a trailer for another car with long range. It is under development and will be in the market for around 2017 but it will not be a sports car."
Will the company's first true consumer EV will be a modified version of an existing car or an all-new model? Audi is remaining coy for now, but expect to hear a lot more about the EV before it launches in 2017.
Audi has not said much yet about its first completely electric vehicle, but people can expect to hear a lot more about it as its launch day approaches.