Stephen Poloz, Bank of Canada governor, has defended keeping interest rates low for such a long time after the financial crisis, highlighting how it helps protect the Canadian economy.
In a prepared text of a speech to the Canadian Council for Public-Private Partnerships conference in Toronto, Mr. Poloz said:
"Some critics would still say that we are running the risk of creating the next financial crisis through our actions,"
"To argue that we should instead set interest rates in a way that reduces financial stability risks, then, is clearly a call for higher interest rates."
He pointed out that if the Canadian and American central banks had raised interest rates to higher levels (of around 3.5 percent) in 2011 "the output gap in Canada would have been around five-and-a-half per cent today, instead of around 1 per cent," adding that "unemployment would have been around 2 percentage points higher than it is today, and core inflation would be running somewhere between 0 and 1 per cent."
If rates were hiked in 2011 then the construction and auto sector would have also been negatively affected, as well as consumer confidence.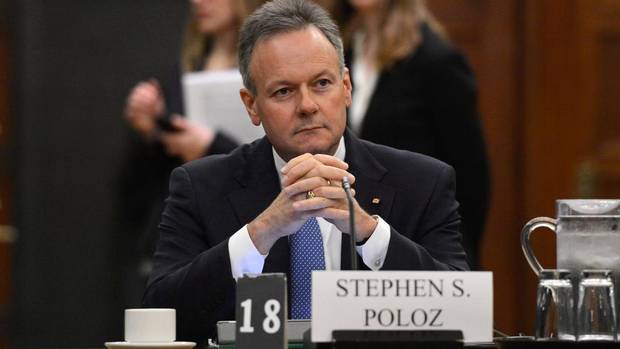 Stephen S. Poloz, current Governor of the Bank of Canada, wants to keep rates down.
"From this monetary policy-maker's perspective, that's an unattractive alternative."
Mr. Poloz defended keeping rates low for quit a while longer, adding that the bank's policy, which is centered on achieving inflation of 2 percent over the long run, has a "a degree of flexibility around the time horizon of its achievement; that flexibility permits the bank to give due consideration to financial stability risks, provided they do not threaten macroeconomic performance."
He did point out some stability risks that are "are clearly on our radar", including high household debts and the momentum in the housing market.
He said:
"But it is our judgement that our policy of aiming to close the output gap and ensuring inflation remains on target will be consistent with an eventual easing in those household imbalances,"