The Bank of Canada is considering the potential benefits and harms of digital currencies such as bitcoin. Carolyn Wilkins, the central bank's senior deputy governor, highlighted the risks related to e-currencies for consumers, including a lack of recourse if an exchange fails, or money is lost or stolen.
Ms. Wilkins said Canadians need to know that digital currencies are not regulated and that users have virtually no protection.
Electronic currencies are not yet big enough to pose any material risk to Canada's financial stability overall, Ms. Wilkins commented. However, the Bank of Canada says it is monitoring their use closely.
In a prepared text delivered in Wilfrid Laurier University in Waterloo, her alma mater, Ms. Wilkins commented:
"In the unlikely situation in which cryptocurrencies were used broadly, a significant proportion of economic transactions would not be denominated in Canadian dollars."
"This would reduce the bank's ability to influence macroeconomic activity through Canadian interest rates."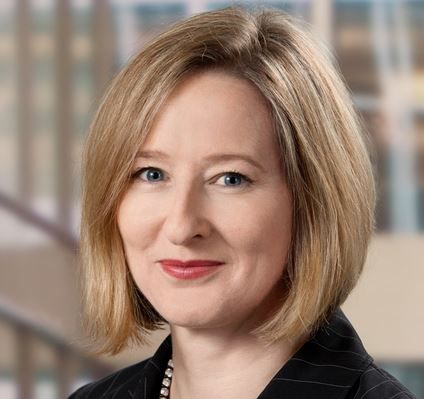 Digital currency users need to know they have very little or no protection, Ms. Wilkins said. (Photo: Bank of Canada)
Canada's central bank has been assisting the federal government's attempts at modernizing oversight frameworks, Ms. Wilkins said, which includes researching the pros and cons of issuing electronic money.
What is digital currency?
Digital currency is a type of medium of exchange (currency) that is electronically created and stored, as opposed to banknotes and coins which are physical.
Like traditional currencies, digital currency may be used to purchase goods and services, but may also be limited to certain communities such as users of a particular online game or social network.
The European Central Bank describes digital currency as "a type of unregulated, digital money, which is issued and usually controlled by its developers, and used and accepted among the members of a specific virtual community."
The US Department of Treasury says it is "a medium of exchange that operates like a currency in some environments, but does not have all the attributes of real currency."
The Bank of Canada sees digital currency more as an investment than money. It says that capital gains made on the sale of electronic currencies should be reported to the Canada Revenue Agency.
Bitcoin is becoming increasingly popular in Canada.
Bill Gates backs bitcoin
The world's richest person and founder of Microsoft Corporation, Bill Gates, said he finds virtual currency "exciting" and loves it because it is so "cheap".
Mr. Gates said:
"Bitcoin is exciting because it shows how cheap it can be. Bitcoin is better than currency in that you don't have to be physically in the same place. And of course for large transactions currency can get pretty inconvenient."
He also said we should be careful because of the virtual currency's anonymity feature and its alleged usage by money launderers and other criminals.