Bank of England governor Mark Carney has urged the UK government to secure a transitional arrangement in Brexit negotiations so that new rules are phased in over time for the sake of financial stability for British companies.
According to The Sunday Time, Carney hosted dinners last week with business leaders about an arrangement, being termed a "Brexit buffer", which would guarantee UK access to the European single market for two years while a complete exit from the bloc is agreed.
The UK central bank dismissed news reports on Sunday claiming that BoE governor has been working on 'secret' plans to keep UK in single market, pointing to his public support of a transitional arrangement.
"When there is a financial reform it takes a period of time: the Basel reforms phased in over eight years. The Vickers reforms phased in over four to six years … Normally, it is in the range of four to seven years," Carney told MPs on the Treasury Committee earlier this month.
"The shortest transition period I have ever seen in a trade deal is two years, which was the Swiss-EU deal on insurance. Normally, it is in the range of four to seven years. If that is part of the agreement or the intent, and I would stress it would be in the interests of those remaining in the European Union, not least in the financial sector, to have some transition, then that really informs what businesses need to do today or six months from now because you transition and restructure during that restructuring window," he said.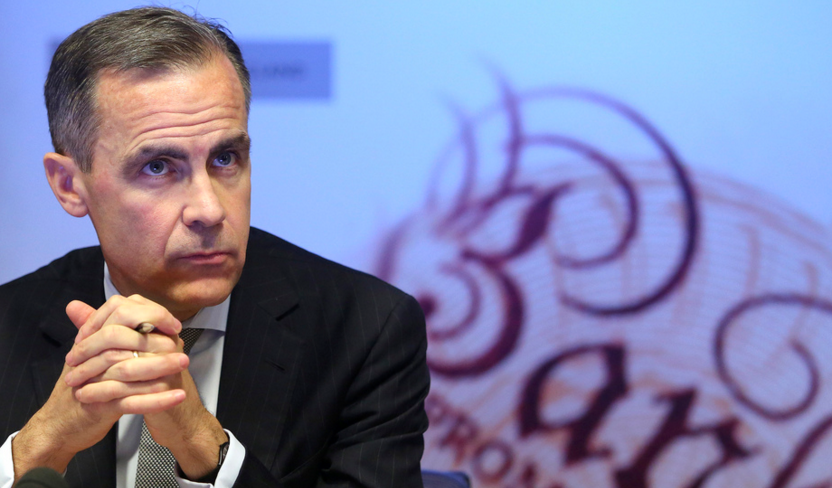 The governor stressed that his position in favour of a "transition period" is not the same as wanting the UK to remain a member of the European Union indefinitely.
"Just to be absolutely clear, what I mean by that is I am not talking about staying in the European Union," the governor said.
Prime Minister wants to avoid a 'cliff edge'
During her speech at the CBI annual conference last week Prime Minister Theresa May said she wants to avoid a 'cliff edge'.
"People don't want a cliff edge, they want to know with some certainty how things are going to go forward. That will be part of the work that we do in terms of the negotiation that we are undertaking with the European Union," the prime minister said.
In an interview with the Sunday Times the Prime Minister said that the complexities of Brexit was something that kept her awake at night, but added that she wants to "get on with the deal" of leaving the EU.
---
---
Michael Gove not convinced the UK needs a transition period
In an interview with the BBC the Tory MP for Surrey Heath and the co-convenor of Vote Leave, Michael Gove, said he was not convinced Britain needs a transition agreement.
"I'm open to the case for a transition agreement but I'm not convinced that we need one because there is a tendency to over complicate this process. There are all sorts of things that we can do with our European partners in future, and that we should carry on doing," he said.
"We should carry on co-operating with them on defence and security, we should carry on co-operating with them in environmental and terrorism areas, but outside the EU, and these are ongoing processes that we have as a good neighbour.
"But my worry is that there are some people that can't get over the fact that people have voted to leave the EU and want us to have a transition agreement which is as close as possible to the EU. People talk about hard Brexit: what they are trying to doing is making a liberation sound like a punishment. I think it's far, far better to provide people with certainty, and have a clear, clean and simple approach."