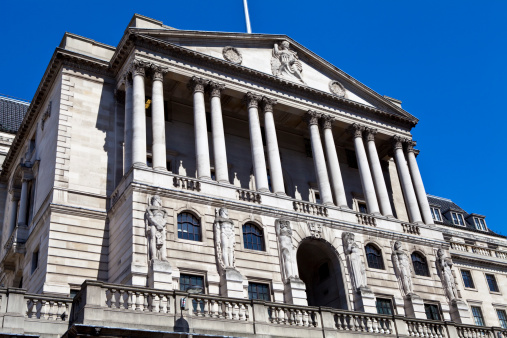 The Bank of England voted in favor of keeping interest rates at a record-low of 0.5 percent.
Policymakers voted 8-1 to keep rates at the same level.
The central bank also cut its forecast for UK economic growth in Q3 this year down from 0.7% to 0.6%.
Ian McCafferty was the only member of the Monetary Policy Committee (MPC) who voted for an increase in rates.
In its summary, the committee said: "Developments since then have increased the risks to prospects in China, as well as to other emerging economies."
It added: "Global developments do not as yet appear sufficient to alter materially the central outlook described in the August Report, but the greater downside risks to the global environment merit close monitoring for any impact on domestic economic activity."
"Although the downside risks emanating from overseas had risen, it would be premature to draw strong inferences from this month's events for the likely path of activity in the United Kingdom," the MPC said in minutes of its monthly policy meeting.
The BoE's decision comes after a shaky month for global markets, primarily caused by turmoil in China as well as some signs of weakness in the UK's economic recovery.
"All members agree that, given the likely persistence of the headwinds weighing on the economy, when Bank Rate does begin to rise, it is expected to do so more gradually and to a lower level than in recent cycles," the BoE statement said.
"This guidance is an expectation, not a promise."
The MPC is optimistic about Britain's recovery.
The MPC said: "Domestic momentum is being underpinned by robust real income growth, supportive credit conditions, and elevated business and consumer confidence.
"The rate of unemployment has fallen by over two percentage points since the middle of 2013, although that decline has levelled off more recently."
---