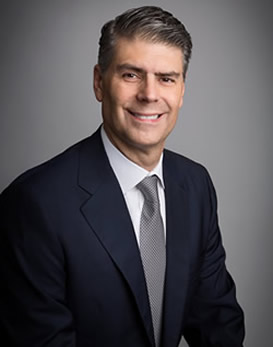 The Illinois-based health care company Baxter International announced that José Almeida will succeed Robert Parkinson as CEO effective Jan. 1.
Almeida, former head of Covidien, will spend the next 120 days reviewing each of Baxter's businesses.
In an interview with Bloomberg Almeida said: "The company has a solid strategy. Our objective is to make sure we take that strategy and make it even better going forward, so that in three to five years we are in the right place. Now is the moment of launching Baxter 2.0."
Parkinson announced his retirement earlier this year. He served as CEO and chairman of Baxter since 2004. Upon retirement, Parkinson will become chairman emeritus.
"Joe brings to Baxter tremendous experience in the global medical products marketplace and has a demonstrated record of improving profitability and creating value for all shareholders," Parkinson said in a statement.
Parkinson added: "His deep understanding of the complex global supply chain will be a great strength for the company as he oversees a broad portfolio of medically necessary products across a geographically expansive marketplace. What Joe brings to Baxter in skill and experience is imperative to the company's stated goal of accelerating profitable growth over the near and long term."
Almeida received a bachelor of science degree in mechanical engineering from Escola de Engenharia Maua in Sao Paulo.
Prior to his appointment as chairman, president and CEO at Covidien, Almeida oversaw its Medical Devices organization. In this position he was in charge of several businesses which accounted for around two-thirds of the company's total annual revenues and about three-quarters of its operating profit.
The Brazilian will focus on rebuilding Baxter after it spun off its pharmaceutical business into a separate company called Baxalta Inc.
"Baxter is a trusted and admired brand in healthcare. The foundational mission of Baxter to save and sustain lives is at the center of the company's ability to endure, serving the needs of healthcare providers and patients for more than 80 years," said Almeida.
"Leading the company as it emerges from the spinoff of Baxalta presents an outstanding opportunity to create value and further the company's mission."