These days, obtaining a prototype of a proposed design is more convenient than ever before thanks to the modern technologies that are available across the US. Developments in online 3D printing mean you can send your design in an electronic format directly to a prototyping service company which can begin work immediately.
You might not even be in the same state as the service provider but your design can be realized in glorious 3D for you on-demand. Why is this sort of fast prototyping so beneficial?
Test Multiple Designs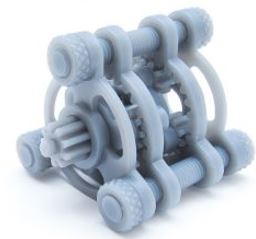 Because processes like SLS rapid prototyping are not just fast but relatively cheap, you can make more than one prototype and compare them side-by-side. This is a big advantage if you want to show your client multiple ideas, for example.
Doing so is affordable as well as quick and you can even make prototype alterations based on the feedback you receive which, again, will be made for you in 3D without any unnecessary delay. In addition, you will be able to compare different colors, shapes, and forms in a hands-on manner that will beat any 2D design documents with ease.
Kickstart Your Project
When it comes to innovations and new ideas, getting investors to back you is not always easy. Sometimes the idea that makes your design stand out is hard to demonstrate. This is where a prototype will make all the difference when it comes to pitching for investment.
Want to tailor your prototype to the interested party to maximize your chances of success? If so, on-demand prototyping is the answer because it gives would-be investors something they can get their hands on. It also demonstrates you are serious about your product, too.
Part Design Consolidation
Sometimes you will not want to prototype an entire product but maybe a new part for it that will consolidate the design or offer a patch repair for service engineers to fit to a product. Such parts are not always easy to machine in a workshop environment and even if they are, they can be costly and time-consuming to produce.
With 3D printing technology, these sorts of repair kits and spares can be made for you within a short space of time and, what's more, cost-effectively even if you only need one or two to be produced. This gives you the chance to test your new part design to ensure it does the job before ordering a potentially expensive production run.