British luxury automaker Bentley Motors Limited announced today that it will be revealing its all-new and ground-breaking luxury SUV, the Bentley Bentayga later this year.
According to Bentley "This sector-defining SUV will be able to introduce Bentley's renowned modern British luxury to limitless destinations with an impressive combination of on and off road performance."
Inspiration for the new SUV's name came from the company's founder and the natural world. "Taiga", also known as boreal forest or snowforest, is an area of forest that spans the northern part of North America, Northern Europe and Northern Asia.
Roque Bentayga is also a rugged mountain area in the Canary Islands.
At least that's an improvement on the original prototype's name, the EXP 9 F.
Chairman and CEO of Bentley Motors, Wolfgang Dürheimer, said:
"Bentayga is a name that reflects what we know our SUV will do better than any other car in the world – combine the best automotive luxury with outstanding performance to take the Bentley experience to new environments."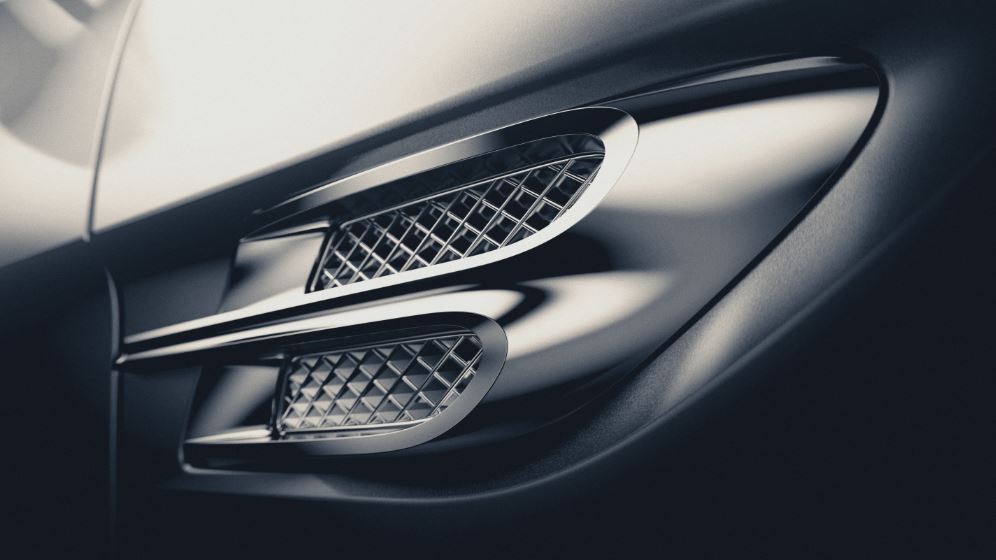 This is the picture Bentley included in its press release today, which does not tell us that much about what its new SUV might look like. (Image: Bentley media)
The company says the Bentley Bentayga will go on display later this year and will be on sale in 2016.
Bentley has not revealed any technical details yet. People familiar with the company believe there will be a 12-cylinder W12 engine, a V8 and a plug-in hybrid version. The hybrid will be able to travel about 30 miles just on electric power.
Most car experts say that when the Bentley Bentayga is launched, it will be the most luxurious SUV on the market. No mention has been made yet of how much it will cost. WhatCar? predicts it will come with a price tag of about £130,000 ($197,000), and doubts there will be any chance of getting a discount.
On Monday, another British luxury automaker, Jaguar Land Rover, announced it is to launch its first ever CUV (crossover utility vehicle), the performance crossover F-Pace. It will be a production version of the C-X17 concept car that was first shown at the Frankfurt Motor Show two years ago.
Rolls-Royce said it is to decide later this year whether to add an SUV to its offering.
Video – Bentley Bentayga
Bentley says "To ensure the Bentley Bentayga offers authentic all terrain capability, we are testing this car to the extreme. Watch our hot climate test film."