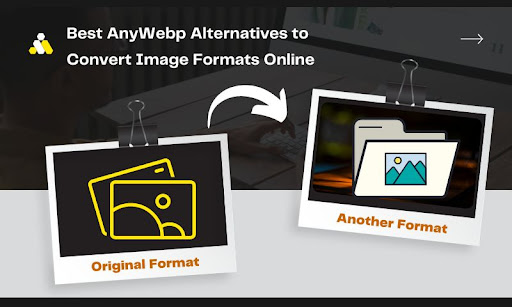 Compared to JPEG and PNG, WebP images have smaller file sizes and better quality. You can use this advantage to reduce the size of your website's overall weight, which will help load your site faster and create a better user experience. However, WebP has yet to be supported by all browsers, nor does it support transparency. 
To make a webp file easy to view and share, you need to make it JPG or PNG. AnyWebP is a free webp to jpg converter that converts your images and photos to JPG format in simple steps. The advanced algorithms support transforming webp files into multiple image formats, such as jpg, png, and ICO. The process takes just a few seconds, faster than most traditional webp conversion tools. 
AnyWebP is also useful if you want to batch convert webp files in one go. You don't have to spend hours converting every single file individually. With it, you can save time on image conversion. Moreover, Anywebp can guarantee the high quality of the converted images while compressing the image size automatically. In addition, Anywebp is also available on Windows and Mac, which means you can convert webp to jpg anytime you want without an internet connection.  
AnyWebP Key Features: 
Easy-to-use application:

The program is extremely easy to use, even for beginners. 

Convert images in bulk:

You can select many webp files from your computer and convert them into JPG or PNG with just a few clicks. 

Free of charge:

convert webp to jpg using Anywebp is completely free.

Fast conversion speed:

It only takes several seconds to finish image conversion as this tool uses advanced algorithms to process images. 

Compatibility:

Anywebp supports cross-platform use. It is available for the Web, Windows, and Mac. 

High Quality of The Output:

This tool ensures that the image quality is not affected when converting image formats. 
Best 10 AnyWebp Alternatives to Convert Images Online 
CloudConvert 
Cloudconvert is a free online image converter that converts your images and photos to many different file formats. You can upload your images or paste an URL to convert them in real-time. It is also integrated with Google Drive, OneDrive, Dropbox, and Box to upload your images. It has a clean interface, which makes it easy to use and work fast. 
FreeConvert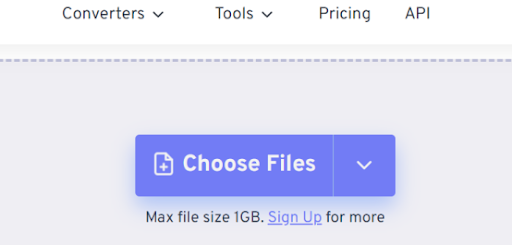 FreeConvert.com is a free online image converter that allows you to convert images on the go. With this converter, you can easily resize, convert and compress your images for use in forums, blogs or websites. It can also change the format of an image from one type to another. For example, you can convert a PNG file into JPG format or vice versa.
Avif2jpg  

 
AVIF2JPG is a simple, fast, and powerful image converter. If you have an image that you want to convert from AVIF to JPG, this online tool can help you do it in just a few seconds. It also allows you to save the converted images as JPEG or PNG files with different quality settings: from 0% (for lossless conversions) to 100%. The tool is fast and easy to use. It will only take you seconds to convert your file.
Image Online Convert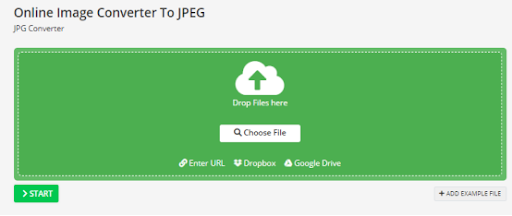 This program allows you to convert your images in seconds, with no registration required. You can also upload your images or use the tool's advanced search features to find the exact file type you want to convert. Once you've uploaded an image or selected one from their gallery, the Image Online Converter will automatically process it and convert it into the desired format.
Simple Image Converter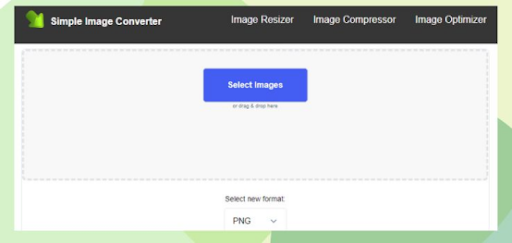 Simple Image Converter is a free image converter that allows you to convert your images from one format to another, resize them and add effects. You can upload any image or select one from your computer and start converting.
The interface is very simple and intuitive, and you have to upload the file you want to convert and specify the format you want to get. In addition, Simple Image Converter allows you to convert images in bulk. Existing formats are supported by this tool: png, jpg, jpeg, gif, tiff, and BMP.
Img2Go 
Img2go has been designed to convert your images into the desired formats within seconds. It doesn't matter whether you are using it for the first time because all its features are laid out in front of you in an organized manner to make things simple for everyone. You can use this converter for free, but if you want to save time and money, you should purchase the pro version of this tool. 
Media.io Image Converter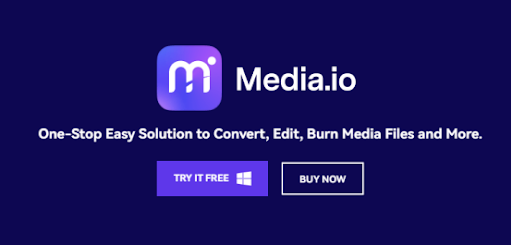 Media.io's primary function is to convert images from one format to another. The app supports the following formats: PNG, JPEG, GIF, TIFF, BMP, and WebP. You can also resize your images with Media.io Image Converter, which can be done by using their presets or by entering your custom size in pixels for the width or height of the image.
ImgUpscaler – Image Quality Converter
The ImgUpscaler is a program that can be used to improve the quality of your images. The program works by increasing the resolution of your image, which allows you to make it look better than it originally did.
The program works with the help of a database where you can find thousands of images that have been upscaled. Select the image you want to convert and then run the program. It will analyze your image for several seconds and then convert it to 2x or 4x according to your needs. The converted image will be clearer than the original one. If you want to show more details of your image or just resize the image for printing, go to use this image quality converter.  
Dbpoweramp Image Converter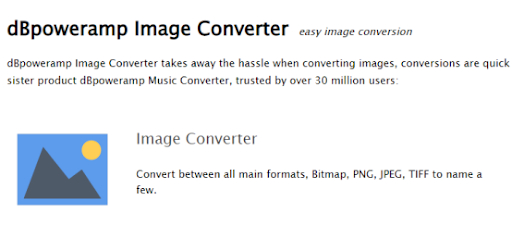 Dbpoweramp Image Converter is a simple but powerful tool for converting between popular image file formats. It can convert between the most common image formats, including jpg, png, gif, BMP, and more. You can also resize and edit your images, such as cropping, resizing, and adding watermarks. This program also supports batch processing, so you can do so quickly and easily if you want to convert many images.
Nchsoftware Converter
It is a versatile tool that can convert images in batch mode, meaning you can convert multiple images simultaneously. The program supports various image formats, including BMP, JPEG, PNG, and TIFF. Also, it allows you to convert between PNG and other popular formats. You can resize the converted image, add effects or filters, and customize the output quality. 
Conclusion 
AnyWebp is a free tool that you can use to convert images for free from JPEG to WebP and vice versa. This tool is designed for simplicity, so you only have to upload webp files for conversion. Its simple interface means even those unfamiliar with image editing programs like Photoshop or GIMP can easily use it. AnyWebp supports batch conversion of multiple images at once, making it ideal for people who regularly upload photos on social media sites like Facebook or Instagram.
 In addition to AnyWebp, many image converters are on the market to help you finish image conversion from one format to another. In this article, we've listed the ten best Anywebp alternatives to convert images. Try these tools if you need something other than webp file conversion. Most support image conversion online and offline, so free to try their Windows or Mac versions.